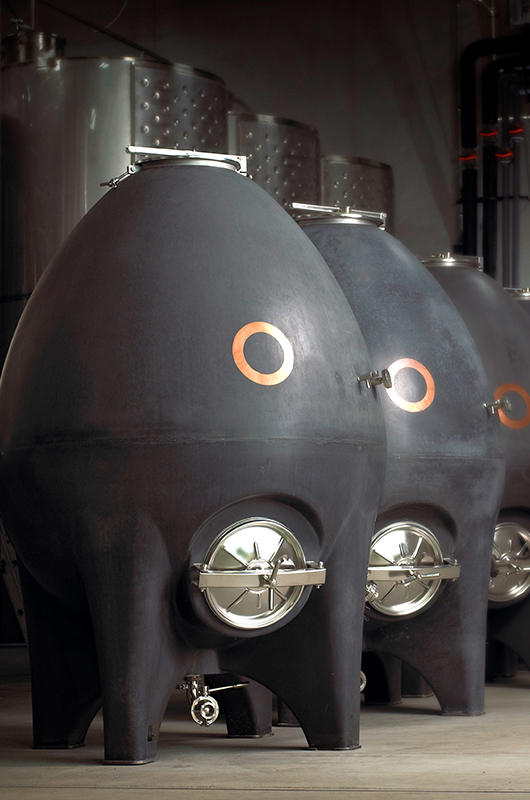 Concrete wine tanks
Do you know why the concrete tanks from Sonoma by SAS are different?
Double-layer structure
The double-layer structure of our concrete tanks for wine guarantees the quality and durability of our models.
Full customization
You can customize your tank according to the needs of your winery.
Check the different options of each wine tank here.
What makes our concrete tanks so unique?
Our unique manufacturing process, customization and our attention to detail.
Our line of tanks for wine is inspired by the Roman Amphorae, redesigned and updated. They are tanks that reflect the spirit that has characterized SAS products for over a hundred years and Sonoma Cast Stone for more than twenty years.
Concrete wine tanks with details that make the difference
We manufacture our tanks with a smooth interior and exterior surface, perfect for easy cleaning and to help minimize maintenance time and effort.
Total customization of your wine tanks for maximum comfort
All of our tank models allow you to customize the accessories, supports and colours. It is even possible to include the winery's logo in the tanks.
Tanks with a unique manufacturing process
The wine tanks from Sonoma by SAS have a double layer that helps oxygenate the wine and, in turn, protects its exterior. In the external layer, we include the colour in mass, which ensures that our clients do not have to paint their concrete tanks from time to time.

Assured micro-oxygenation
Thanks to its porosity, it is often said that concrete "breathes". This characteristic of our tanks gives the wine better organoleptic attributes.
In ageing, the concrete allows the wines to be micro-oxygenated without the aromatic impact of the wood.
Resistance and durability
Our concrete wine tanks are not only aesthetically attractive, but even our concrete is different. We use a unique double-layer concrete system in our wine tanks that make them superior in strength and durability.
Comparison of Sonoma by SAS concrete tanks
Our wine tanks stand out not only for their great performance but also for having unique properties that make them essential in any winery.
| | | |
| --- | --- | --- |
| | Regular models | Oval models |
| Easy storage, maximizing space | x | |
| Continuous movement | | x |
| Multiple volumes to choose from | x | x |
| Double-layer system | x | x |
| Integrated cold system option | x | x |
| Adjustable feet | | x |
| Total customization of the tanks and their base | x | x |
| Ten-year guarantee | x | x |
Our line of concrete wine tanks is inspired by the classic ancient tanks but redesigned and updated. These tanks allow us to refocus our experience of more than 100 years with concrete towards a new client: wine and beer producers.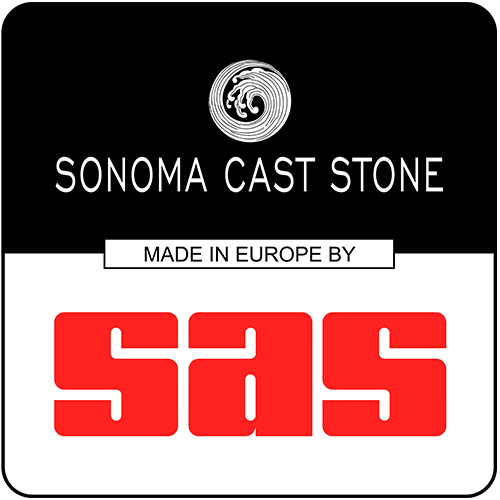 Testimonials
"At DeLoach Vineyards we have been trialing the NuBarrel for the last several vintages and have been impressed with what they have lent to our wines.  Besides giving us an optimal size for small lot fermentations, it also lends a minerality and beneficial textural element to our Chardonnay, while preserving more fruit characteristics in aromatic wines than we would see in oak barrels.  Overall we feel it captures the texture and softening effects of traditional barrel fermentation while capturing the purity of fruit we expect from stainless steel."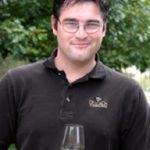 Brian Maloney
Winemaker, Deloach Vineyards
"We shoot our capital budget every year on barrels.  That's the elephant.  Then the little bit of money we have left-over we can spend on other things to make our wine better, but barrels eat-up all of our capital, and then they depreciate so quickly.  Five or six years later they're going out of here, and it's a disposal problem, so these NuBarrels just give us a lot more options."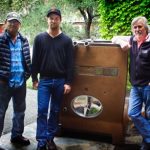 John Williams
Owner, Frog's Leap
"For our Matanzas Creek Helena Bench Sauvignon Blanc, the concrete egg fermentation is a critical component that enhances minerality.  In this wine, the minerality expresses as river rocks from the terroir of the foots of mountain St. Helena where the grapes come from."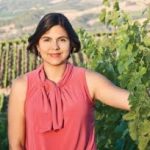 Marcia Torres Forno
Winemaker, Matanzas Creek
"Concrete gives the wine the weight and texture of a barrel fermentation, but rather than tasting like a barrel, the wine tastes like where it was grown."
Pax Mahle
Winemaker, Wind Gap
"I designed this whole building around my Sonoma Cast Stone Tanks."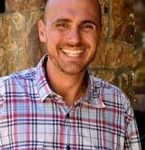 Mark Mazzoni
Winemaker, Zialena Winery
"I'm already blown away by the color density from concrete versus stainless steel."
Chris Russi
Winemaker