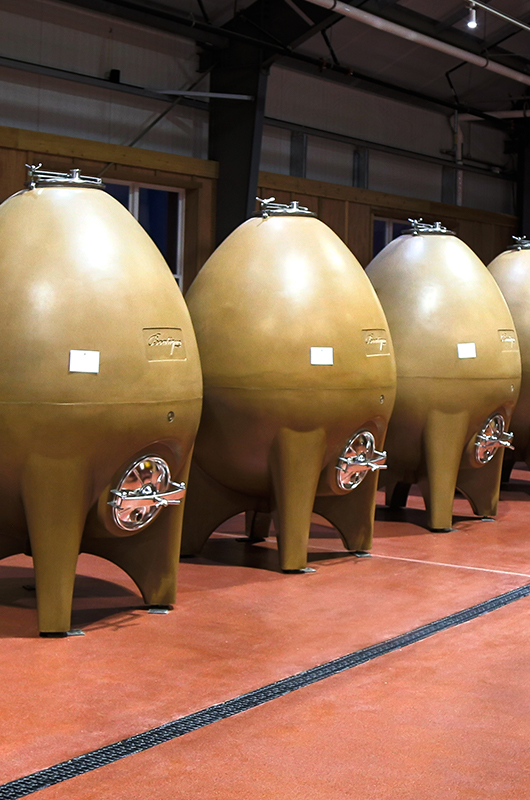 18hl Concrete wine tank.
EGG
Its design makes it the perfect tank for both fermentation and ageing. Its shape provides advantages in the vinification of both red and white wines.
Design and geometry
Due to its geometry, the wine can circulate freely with the EGG, keeping the lees in suspension, thus avoiding oxidation.
Intense macerations
It has a narrower upper part that helps to keep the hat submerged, achieving intense macerations.
Continuous movement
The oval shape of the EGG provides a larger contact surface for the wine with its lees, reducing bâtonnage operations and saving work time in the cellar.
Starting in 2022, we began to manufacture the EGG model with a unique format: the SUPEREGG 38 hl. A tank designed for wineries looking for larger concrete tanks.
EGG: Maximum movement for your wine

Free movement
Its form enhances the circulation of the lees, which prevents oxidation.

Intense maceration
Thanks to the ovoid shape of this wine vat, intense macerations are achieved.

Easy handling and cleaning
Its smooth finish facilitates work in the cellar.

Time saving
Time savings in bâtonnage thanks to its shape.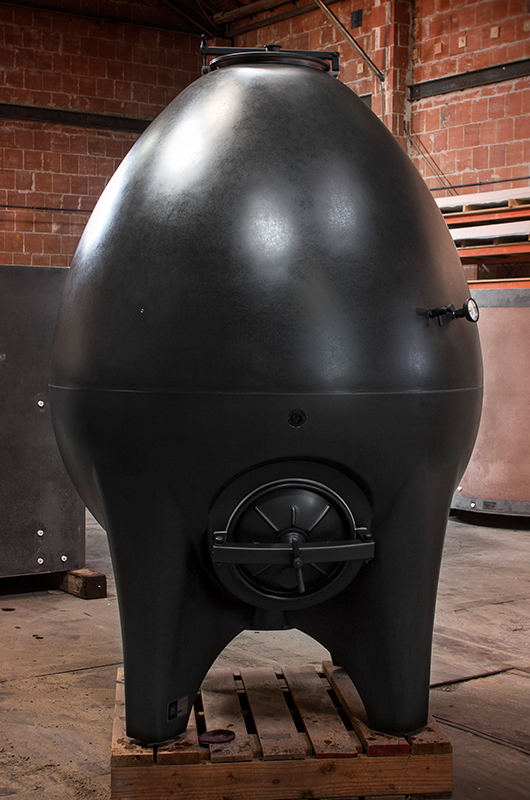 An embedded cooling system as optional detail
Our cooling system can be embedded in the walls of the tank. This customization makes it more practical and safe to manipulate since we eliminate the risk of wine contamination.
Adjustable Support System for easy placement
Easy placement of our EGG concrete tank, thanks to our Adjustable Support System that ensures perfect levelling without effort.
Unique fitting system for INOX accessories
The fitting of the accessories is done without screws. This detail gives better reliability and durability to our concrete tanks. We also use top-quality accessories in all our wine tanks.
Homogeneity and uniformity of each concrete tank
The chosen colour is not applied superficially like paint but in mass in the mixture. We can guarantee homogeneity and uniformity in each product and avoid aesthetic damage due to deterioration.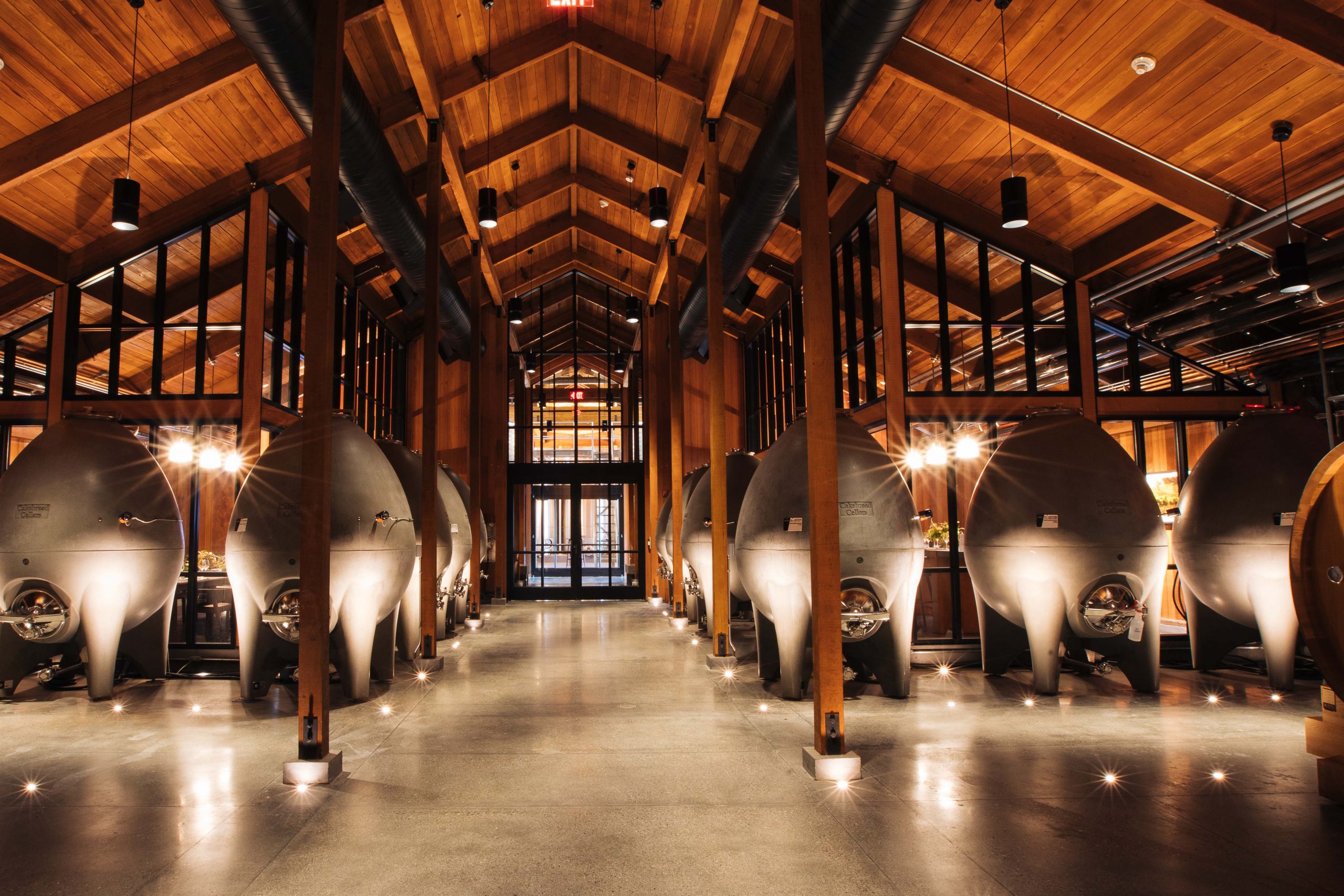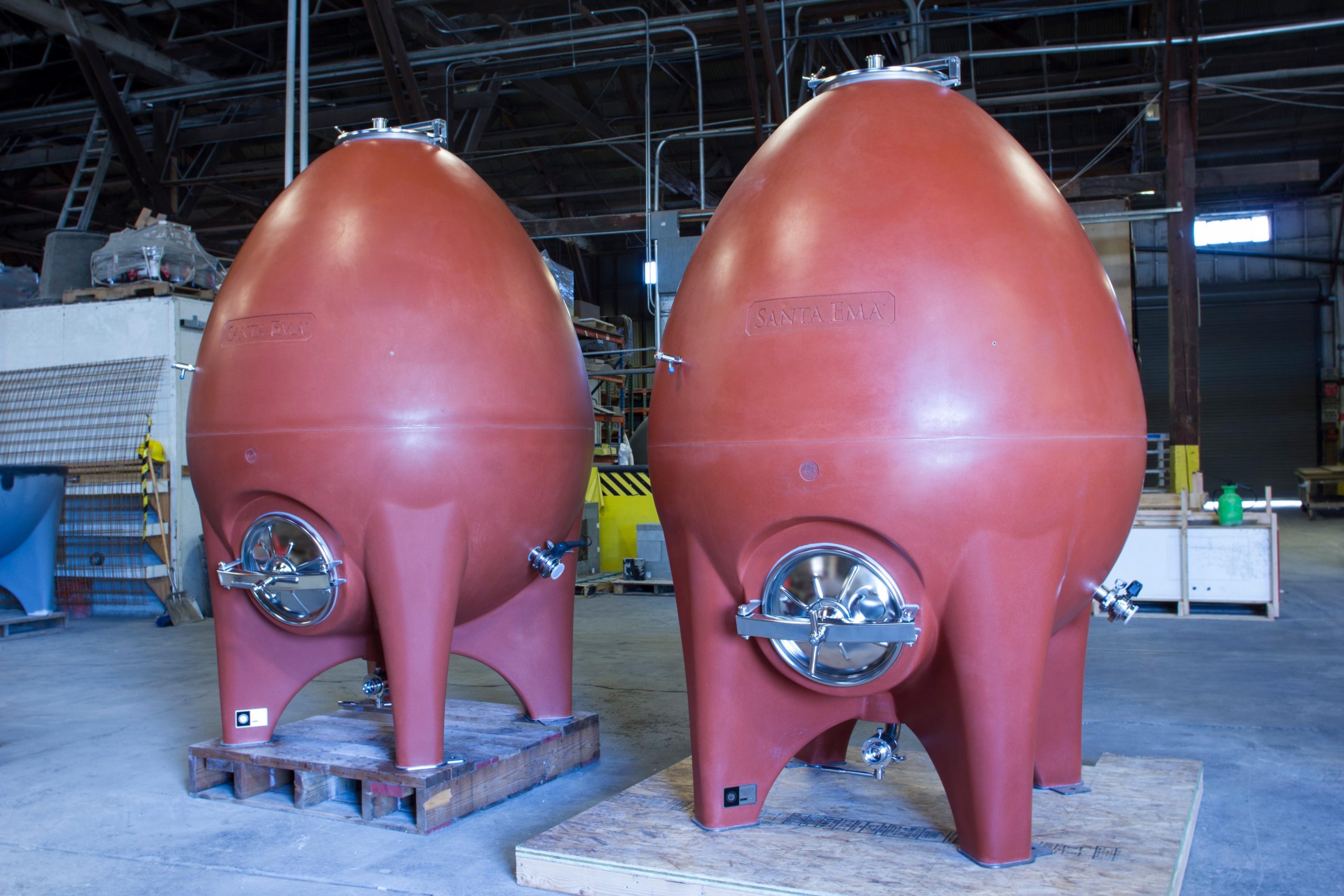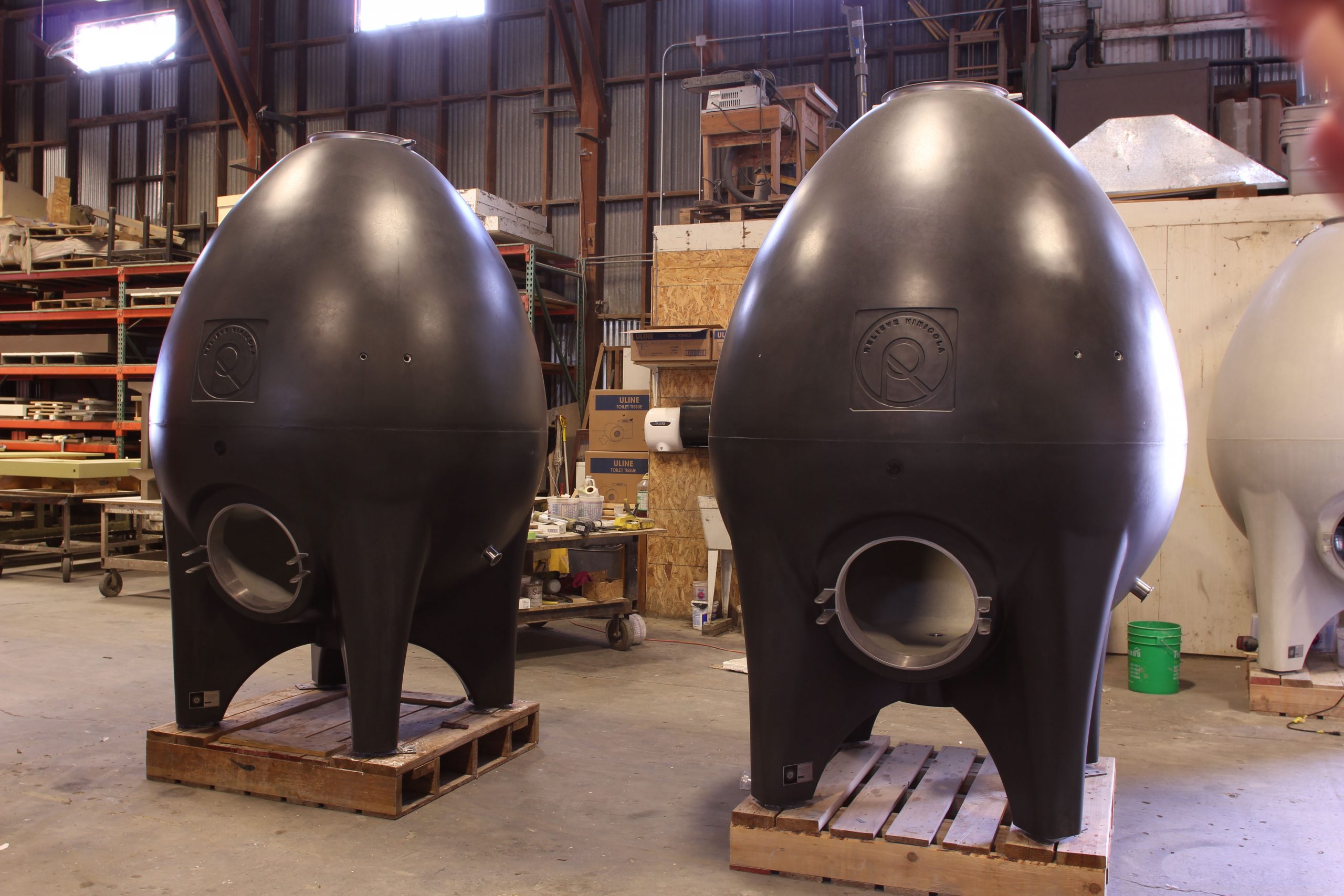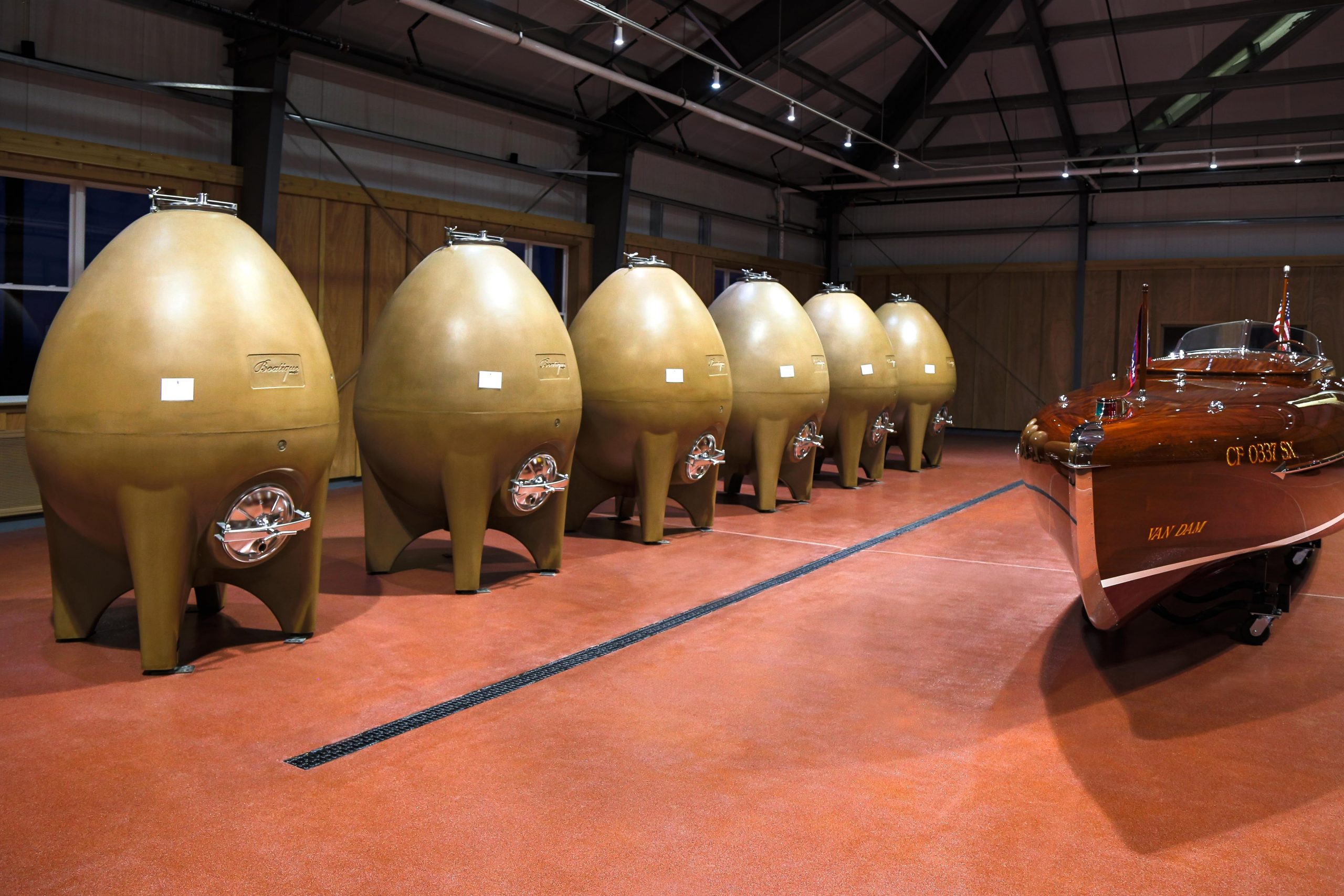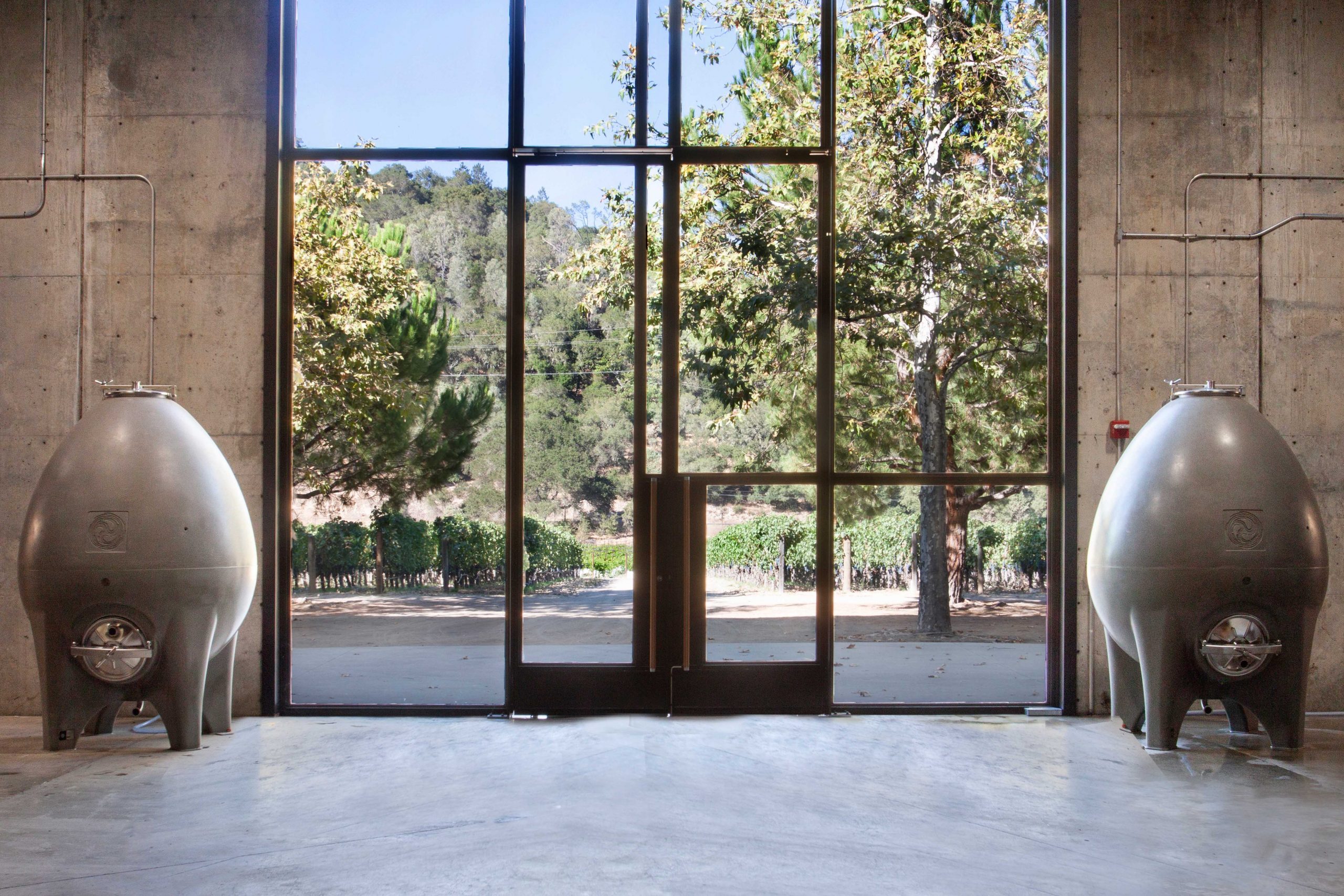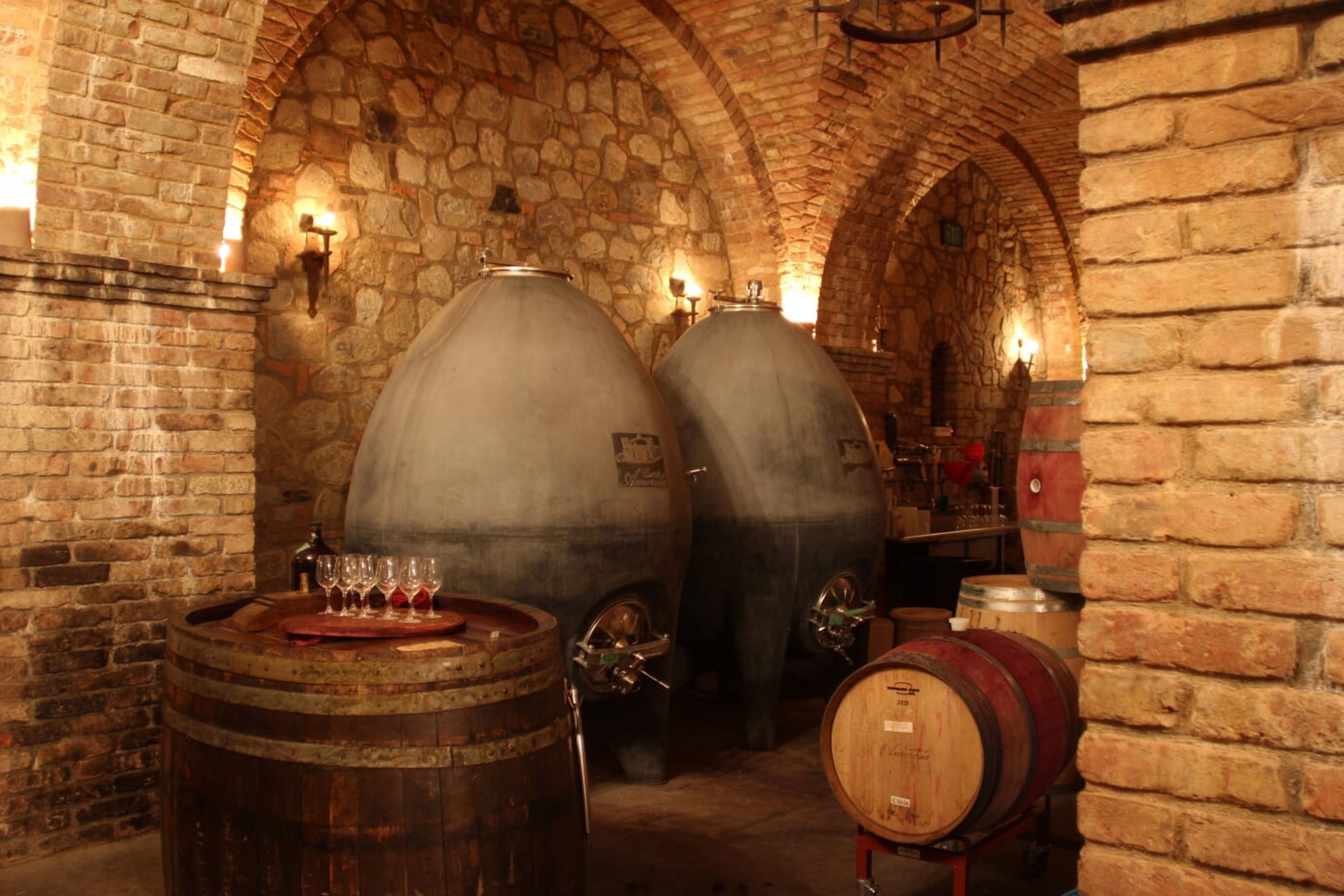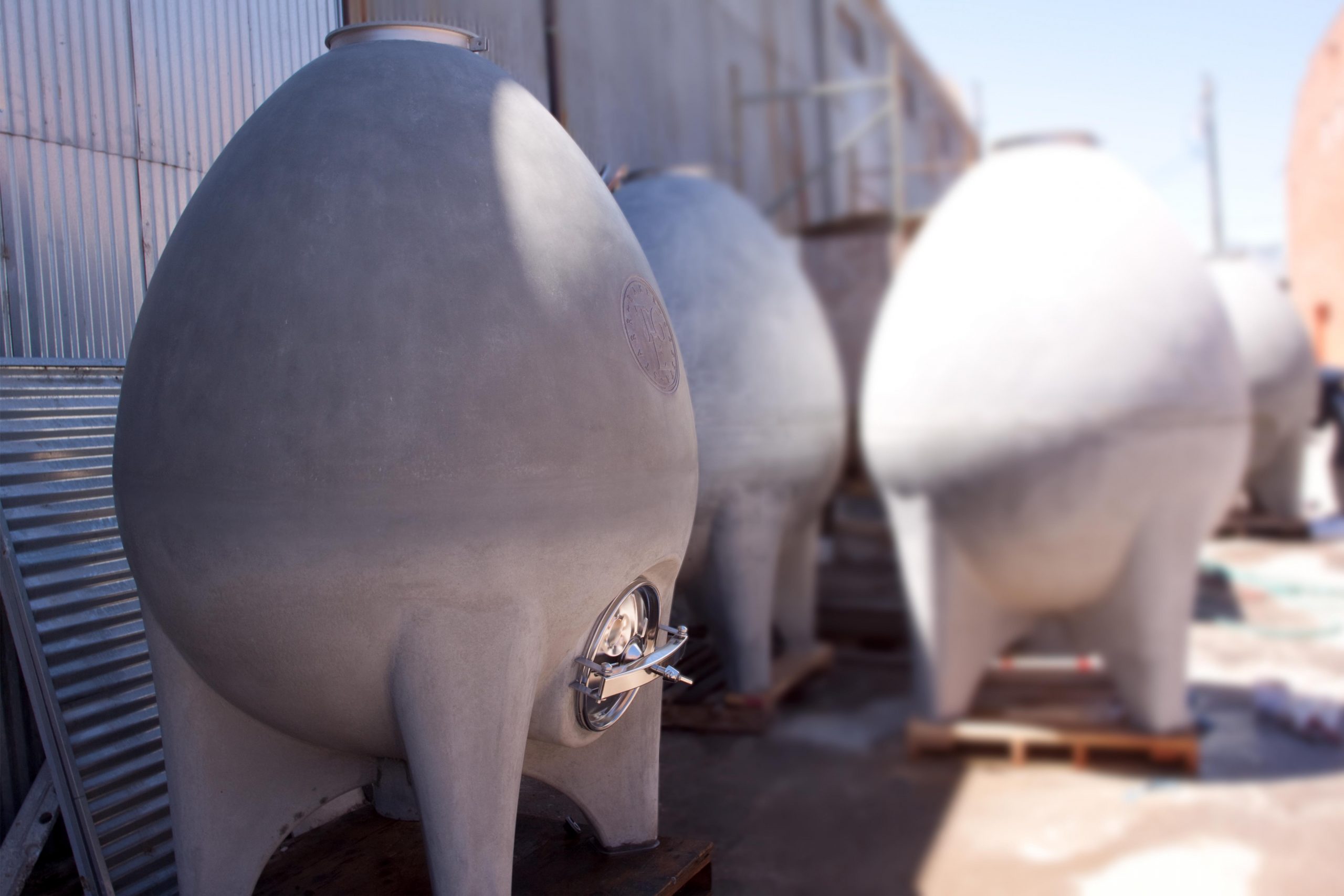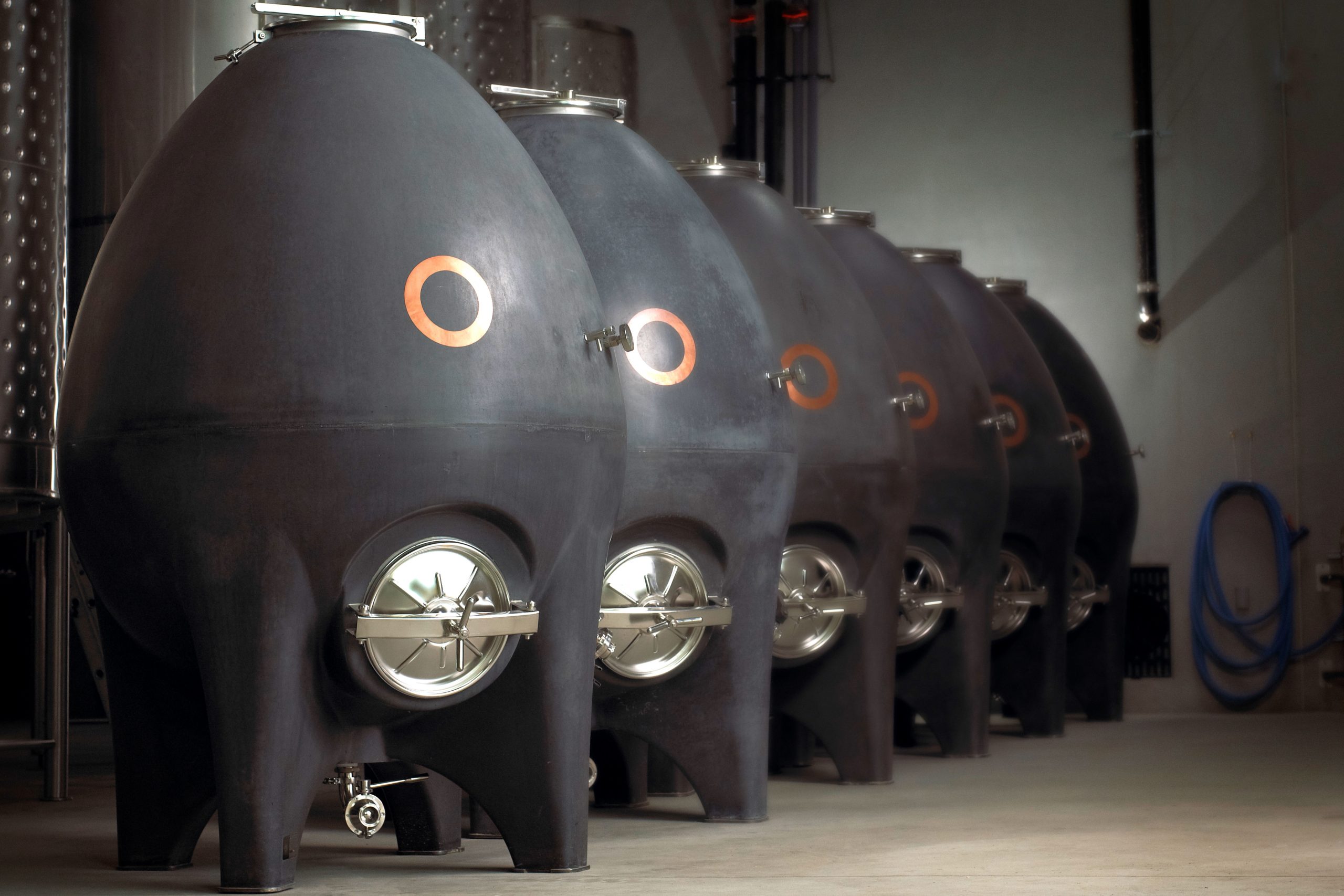 10-year anti-cracks guarantee
The robustness of our tanks, thanks to their double-layer structure, makes them a more durable option. For this reason, we offer a ten-year guarantee against cracks and leaks on all our concrete tanks.
Maximize savings
Its thermal inertia prevents sudden changes in temperature, which provides energy savings. In addition, it requires less work dedicated to supervision and replacement.
Concrete and micro-oxygenation
The porosity of our tanks allows the micro-oxygenation of the wine, enhancing the sensation in the mouth and giving rise to more buttery and complex wines.
Why does the terroir stand out?
Concrete is a neutral material that expresses the characteristics and typicity of the terroir. The fruit is enhanced with our concrete tanks, and the wine can fully express its authentic terroir.