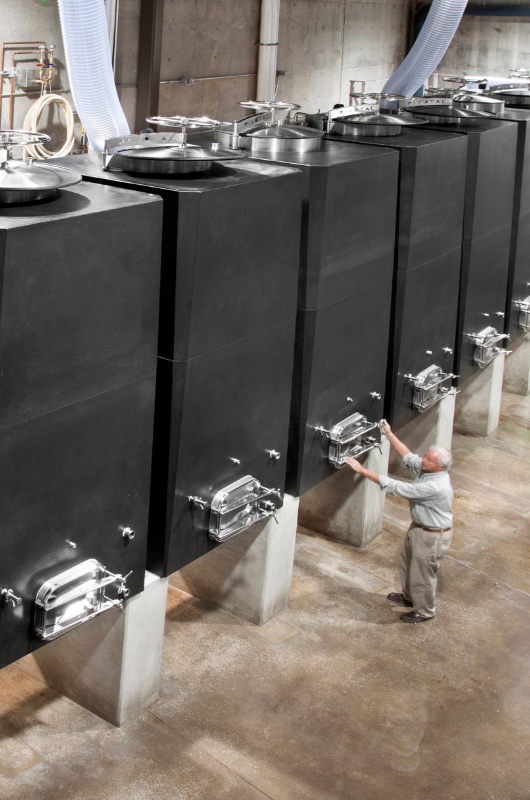 54 hl Concrete wine tank.
TOWER
Square-shaped tanks offer more efficient use of sometimes limited warehouse space. We manufacture the concrete wine tank TOWER in 54 hl.
Maximum volume and all the advantages of concrete
The Tower is our largest concrete wine tank. Its design accommodates 54hl., making it an ideal option for those looking for larger volume wine tanks.
Ease of handling thanks to our PIVOTAL
Its "PIVOTAL" lid is specially designed for our large volume tanks. It allows easy opening, reducing maintenance complications.
TOWER concrete tank for wine, the giant of the house
Our TOWER concrete tank has options and accessories that complement its functionality.
Our concrete tank TOWER also offers the possibility of
fermenting in an open tank. This facilitates the tasks in the cellar, such as additions,
stirring, supervision, cleaning,
and others.
Significant volume with great features

Promotes fermentation
The TOWER offers the possibility of fermenting in an open tank, accumulating less heat, and favouring fermentation.

More efficient use of space
The design of our TOWER concrete wine tank allows you to maximize the use of your storage space.

An investment in the future
Concrete is a resistant and sustainable material, and thanks to our manufacturing process it can last for at least 20 years.

Customisation of supports
All of our concrete tanks can be placed on a raised base of steel, concrete or sandstone, allowing the tank to be customized to the desired aesthetic.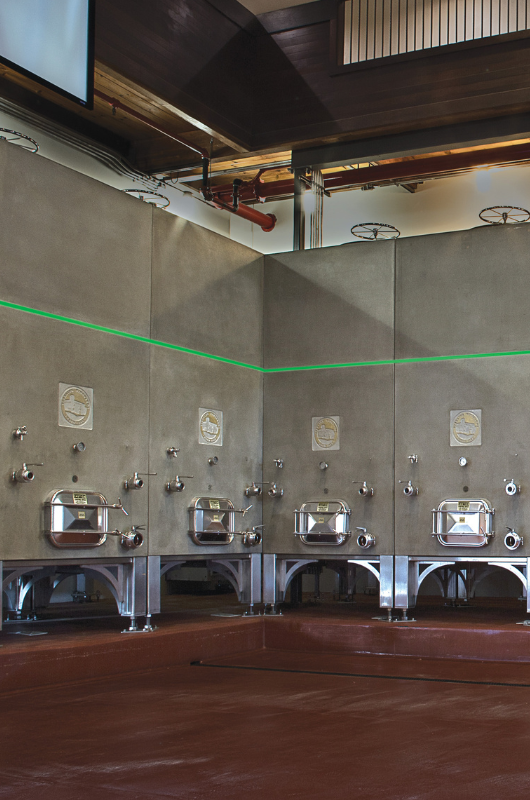 Concrete tanks to enhance the flavour of the wine
Enhances the flavour of the wine: The neutrality of the concrete tank helps express the characteristics and typicity of the terroir.
Ease of handling and revision
To facilitate work and maintenance, we designed a PIVOTAL door for our concrete tanks for wine. Thanks to this, the complications of work in the warehouse are reduced.
Cooling system embedded in the walls
Our cooling system embedded in the walls of the tank can be included. This makes it more practical and safer to work with since we eliminate the risk of wine contamination.
We take maximum care of every detail of our concrete wine tanks
In the manufacture of our Sonoma by SAS wine tanks, neither chlorinated water nor chemical additives that could alter the product are used.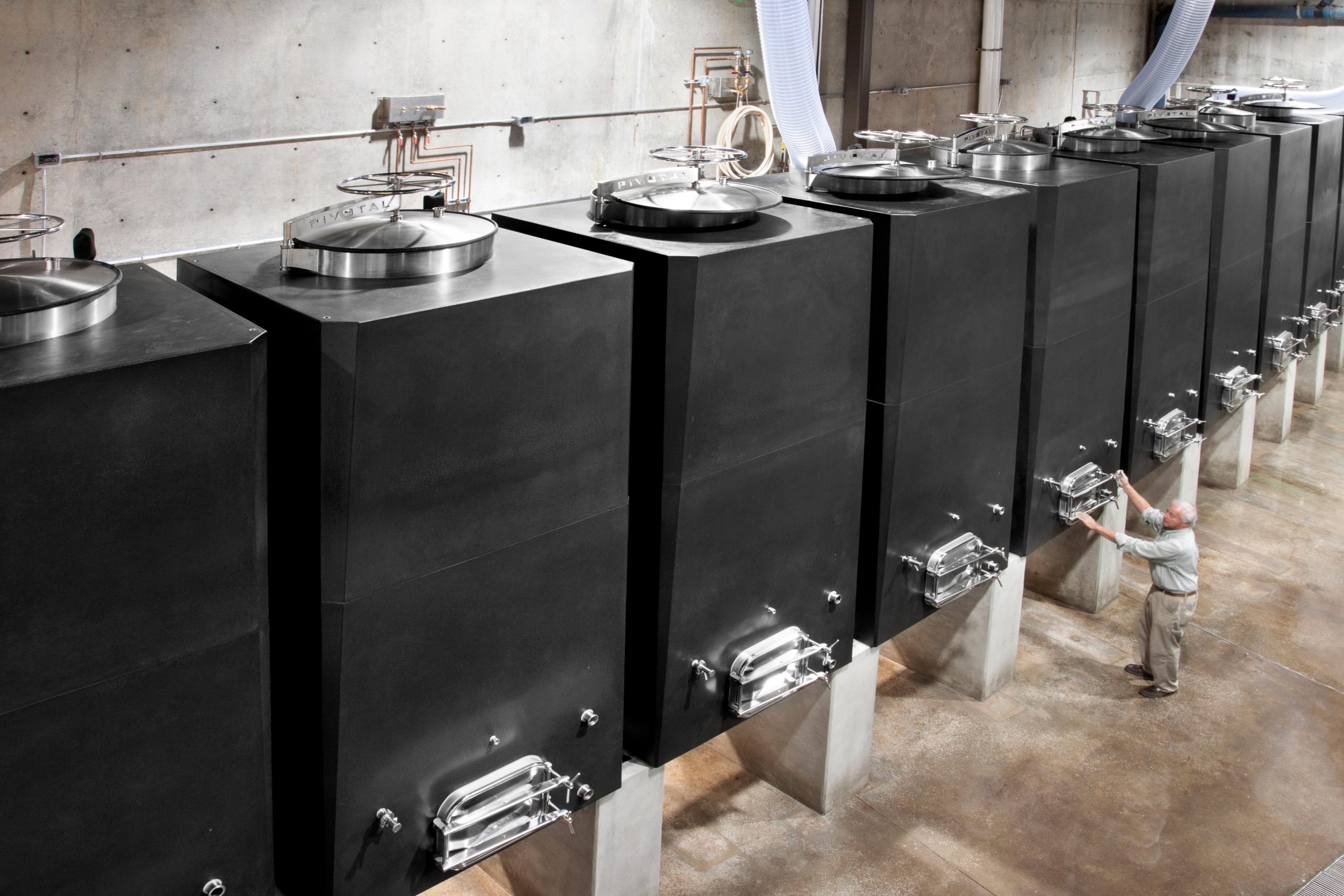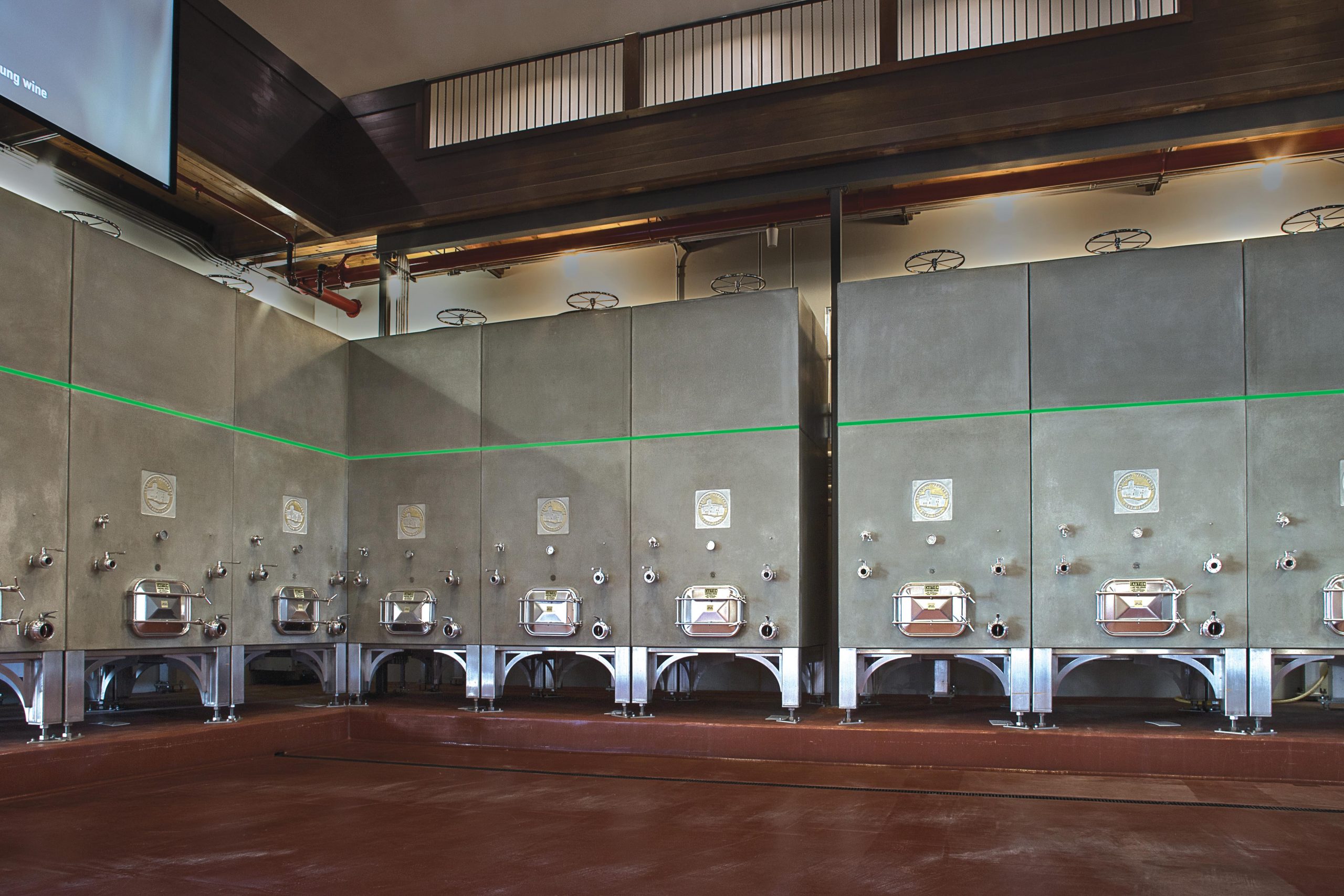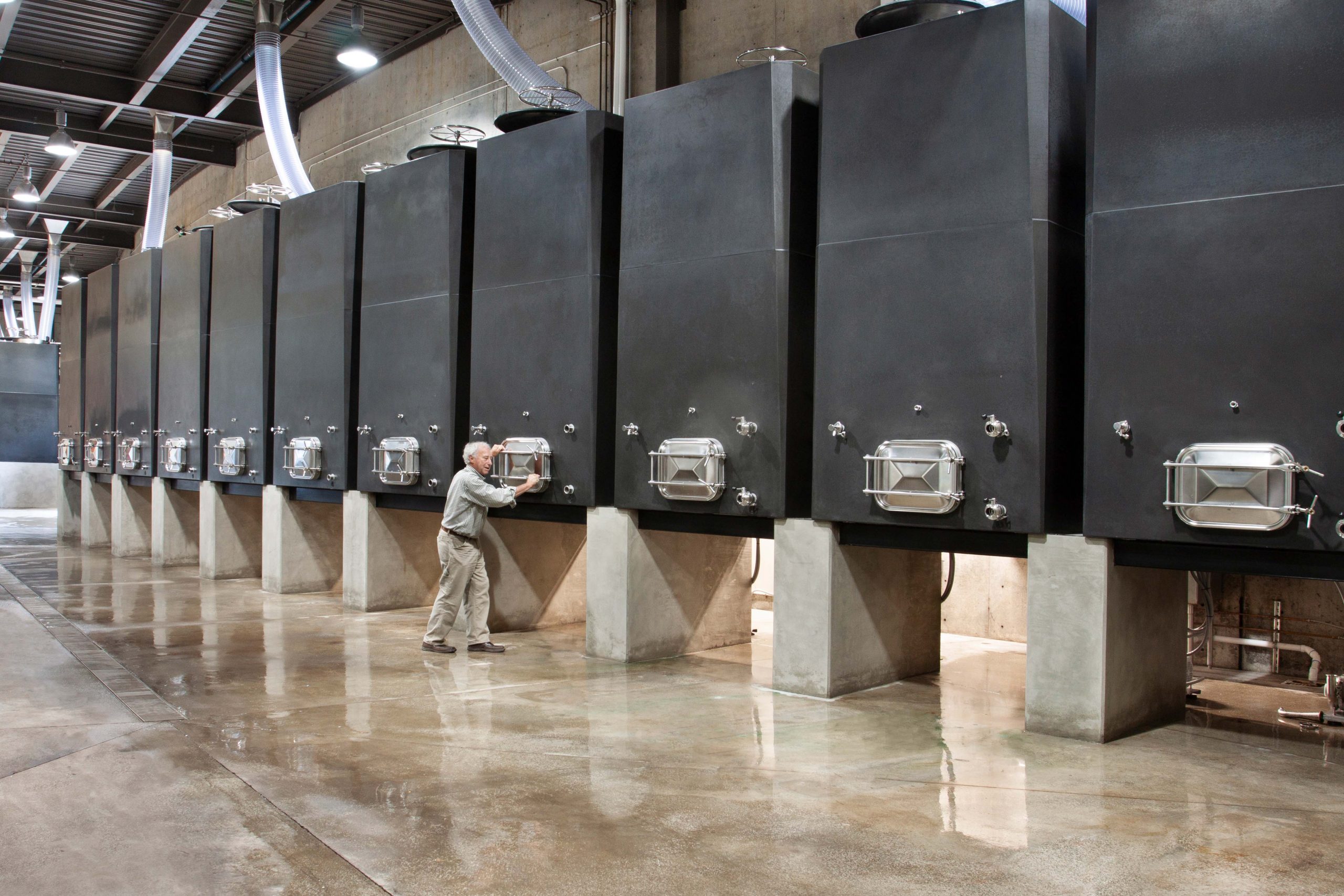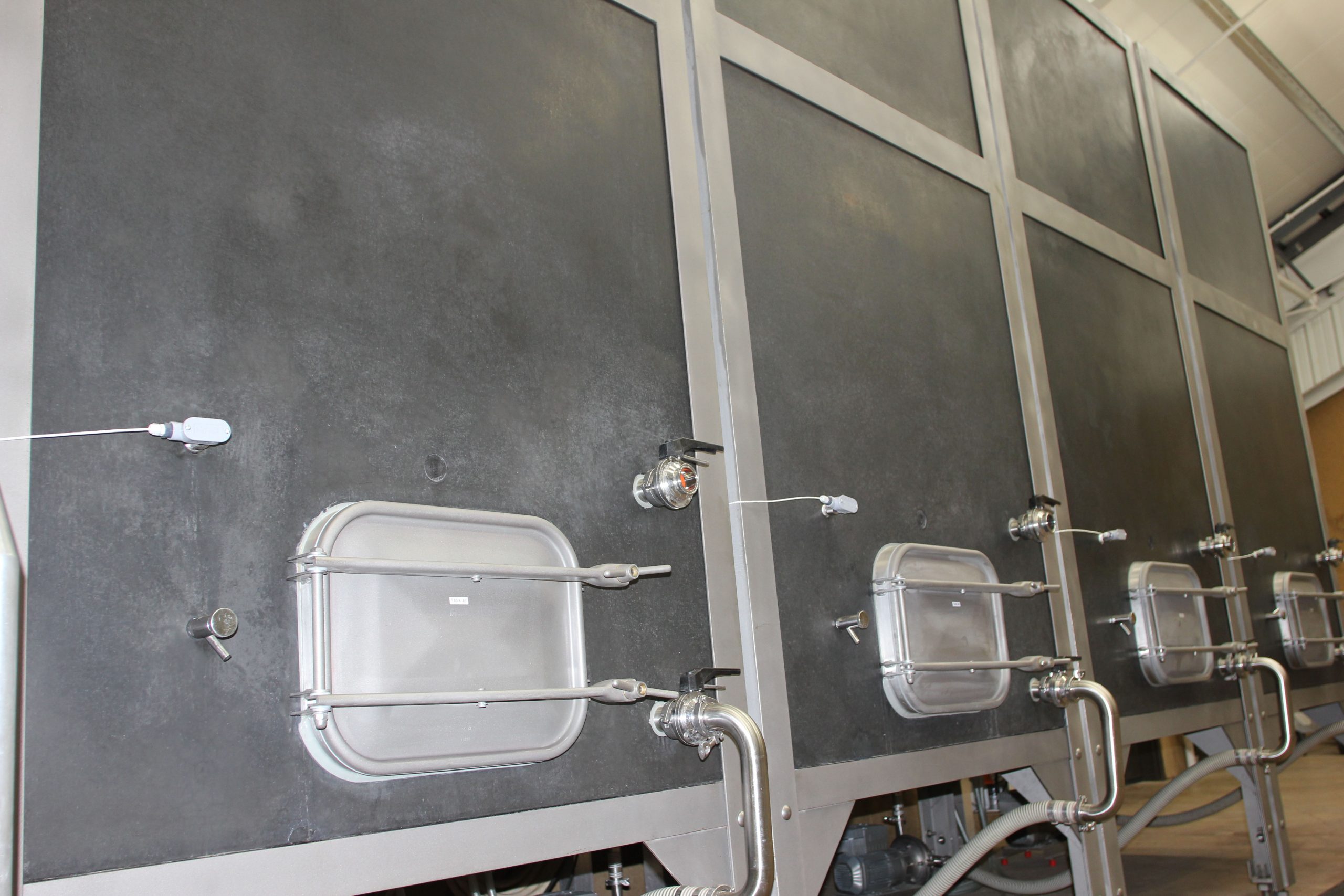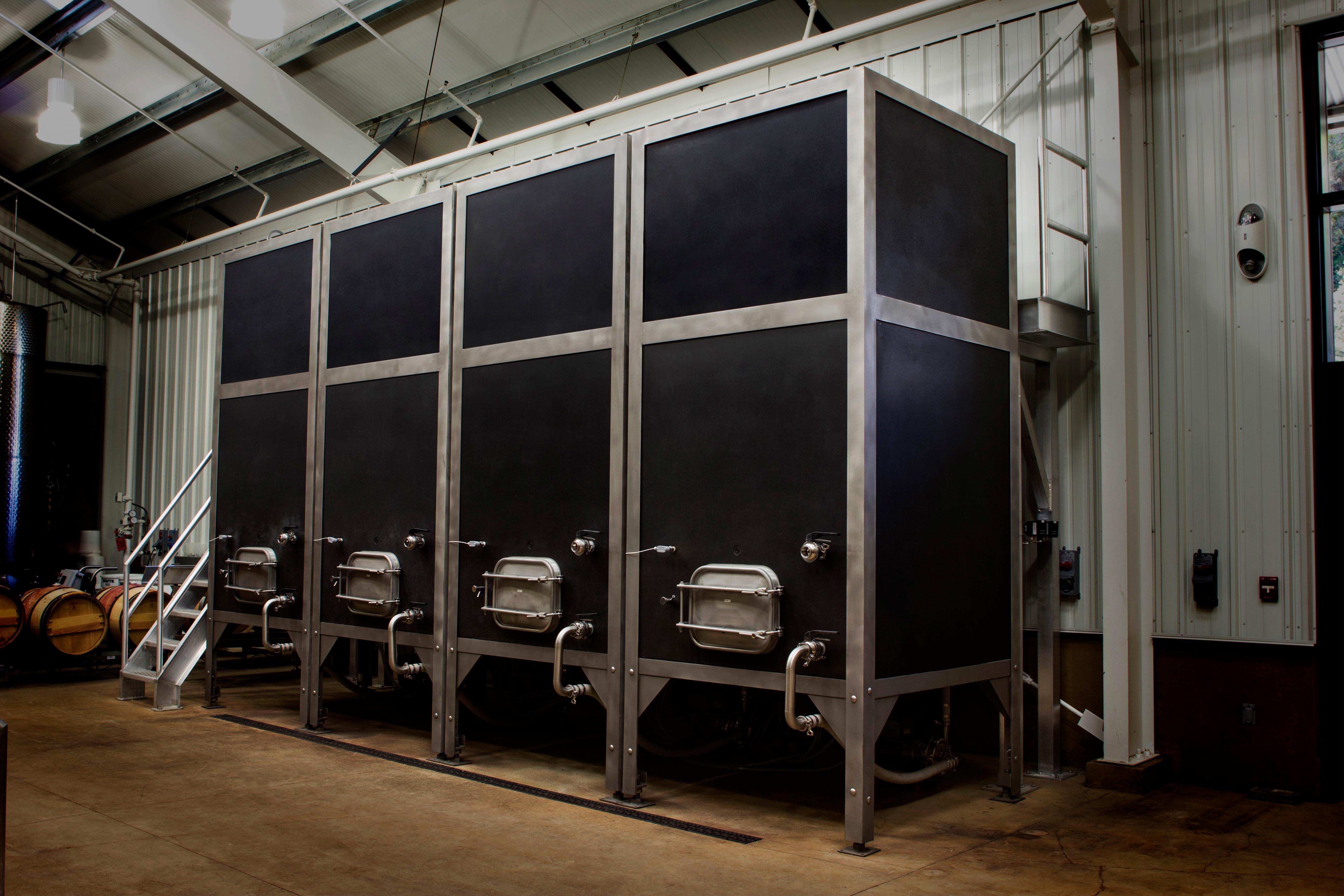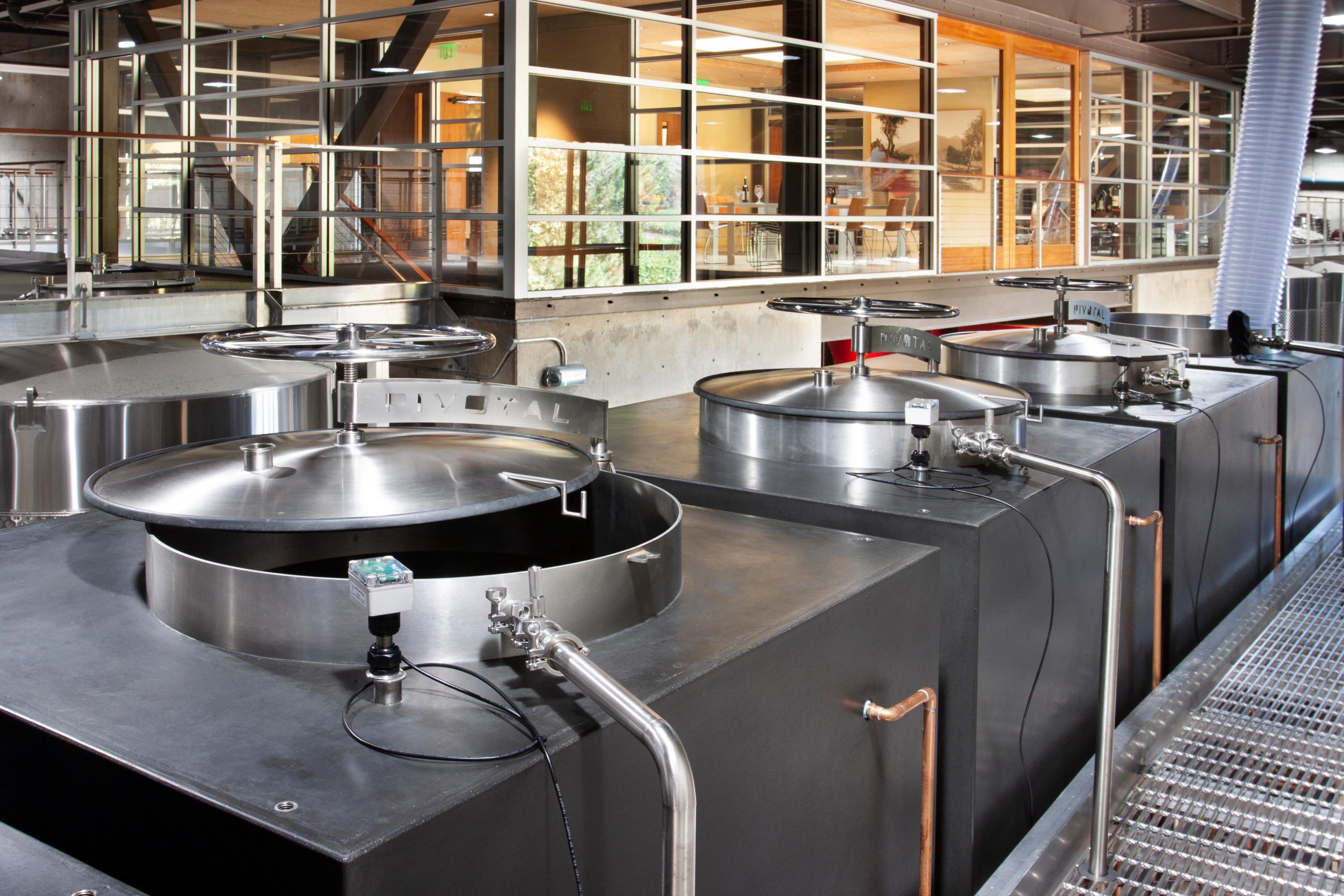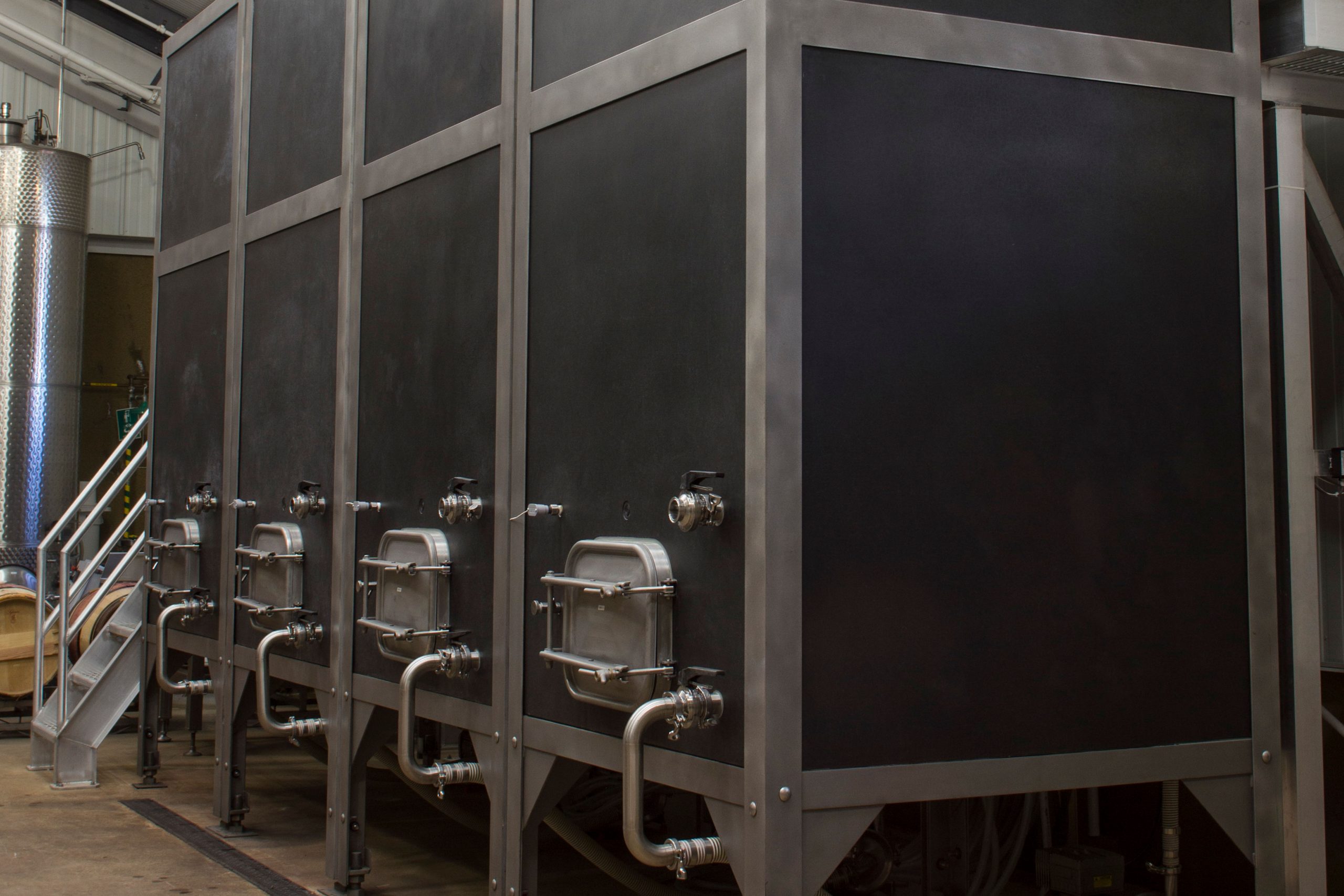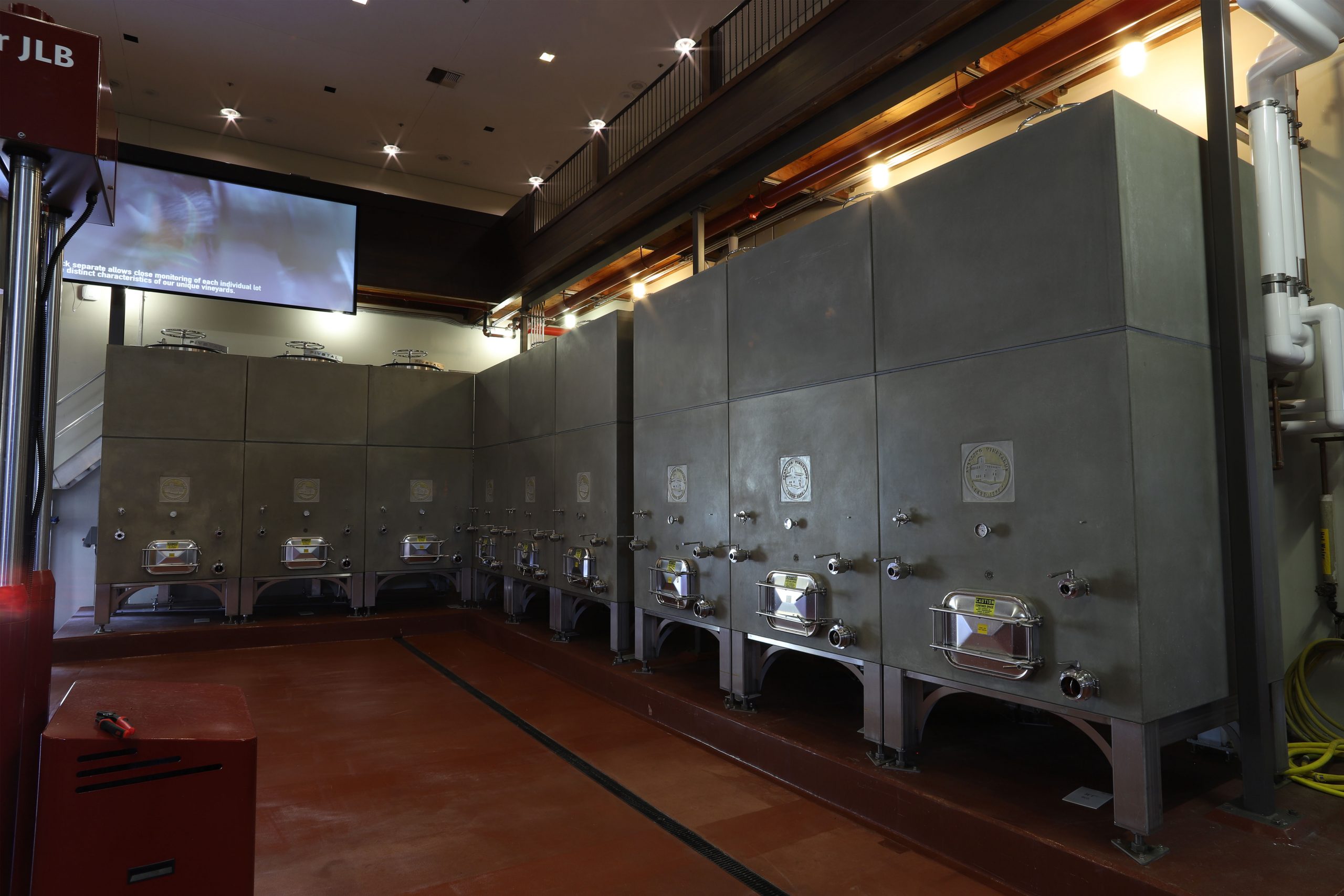 Total customization of your concrete tanks for maximum comfort
All models of Sonoma by SAS wine tanks allow you to customize the accessories, supports and colours. The winery's logo can even be added to the tank.
A unique fitting system for INOX accessories
The fitting of the accessories is done without screws. This gives better reliability and durability to our concrete wine tanks. We also use top quality accessories in all our models.
We take maximum care of every detail of our wine tanks
It is a true work of art, whose available options and accessories give the concrete tank the functionality that complements its minimalism.
10-year anti-cracks guarantee
The robustness of our tanks, thanks to their double-layer structure, makes them a more durable option. For this reason, we offer a ten-year guarantee against cracks and leaks on all our concrete tanks.