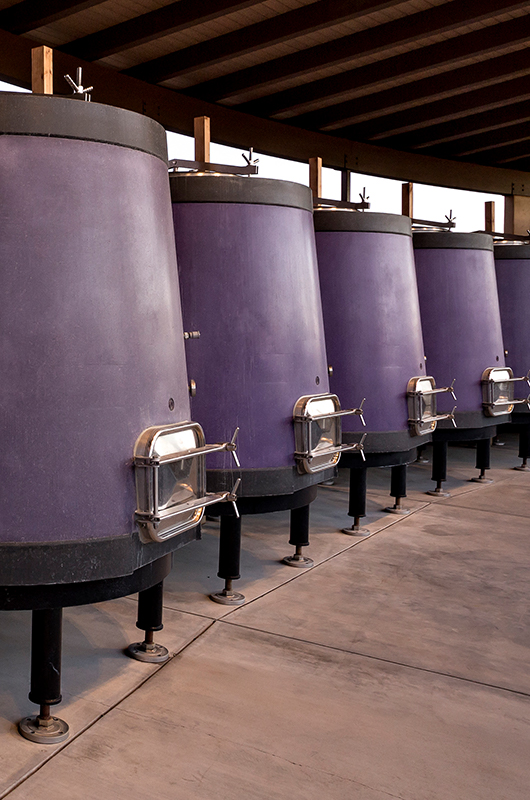 Concrete tanks for wine of 31, 36, 38 and 40 hl.
CONICAL
CONICAL design allows the lees to move with the wine, protecting it from oxidation.
An ideal geometry
Thanks to its geometry, it is ideal for the fermentation of reds, since the liquid soaks the cap, helping to break it up and intensifying the maceration.
Ease of handling
Its cone-shaped design makes it an optimal concrete tank for délestage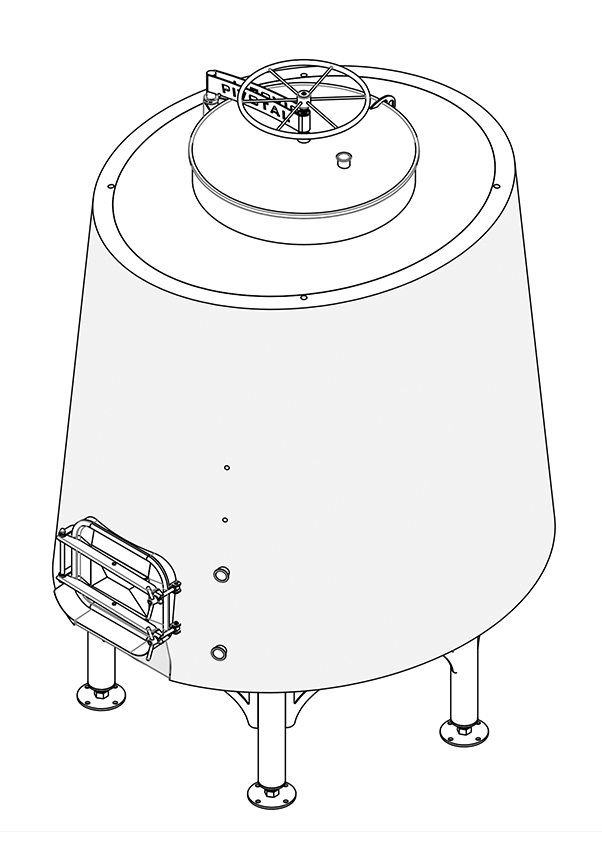 Conical 31 hl.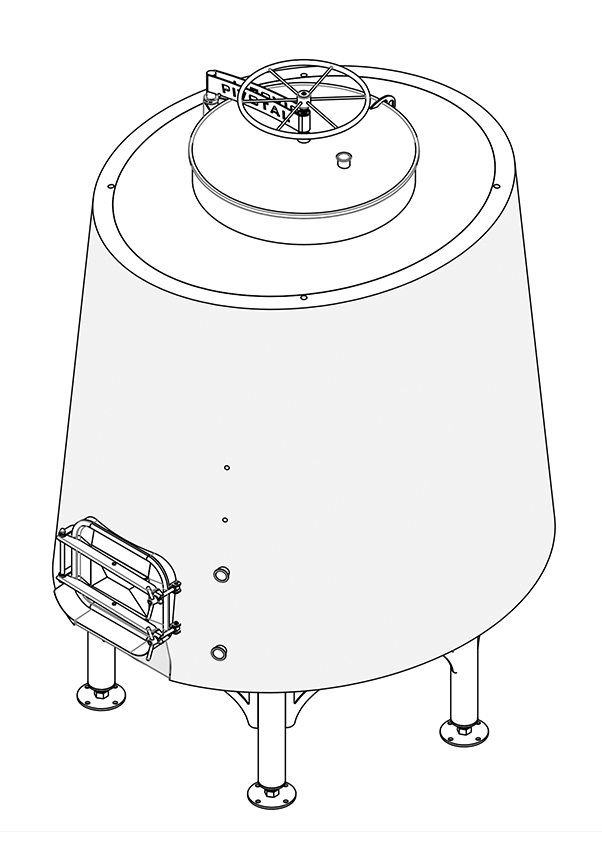 Conical 36 hl.
Conical 40 hl.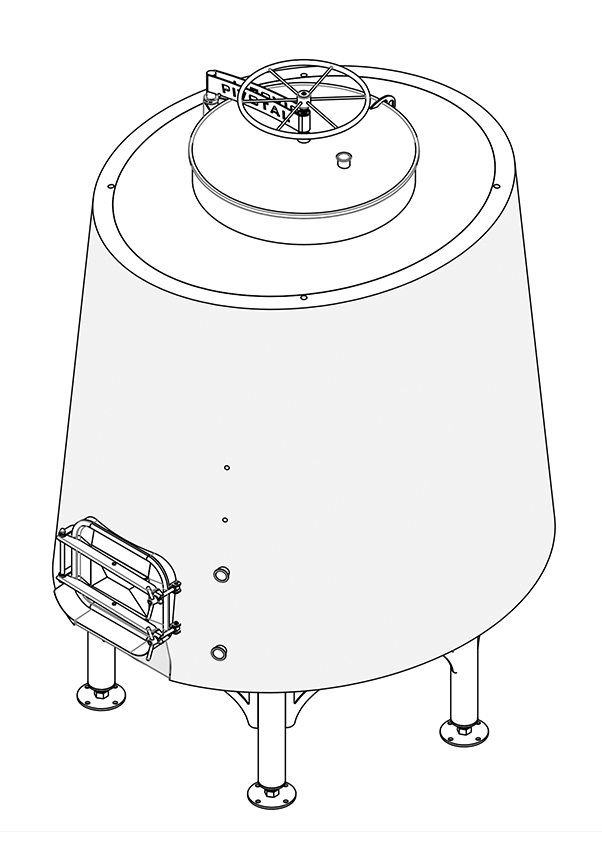 Conical Elliptical 38 hl.
Great measures for large harvests
These conical concrete tanks are available in four sizes and two styles and can be adapted to each winery.
They can be placed on an elevated base of steel, concrete or stone, making it possible to customise the tank according to the desired aesthetics.
CONICAL: A concrete tank for large formats

Movement of the lees
Its design allows the lees to move with the wine, protecting it from oxidation.

Different sizes and styles
Manufactured in a conical and elliptical shape, it is an ideal tank to enhance movement.

Customisation of supports
They can be placed on a raised base of steel, concrete or sandstone, allowing the tank to be customized to the desired aesthetic.

Facilitates the tasks in the cellar
Thanks to its internal finish you will invest less time and water in cleaning tasks.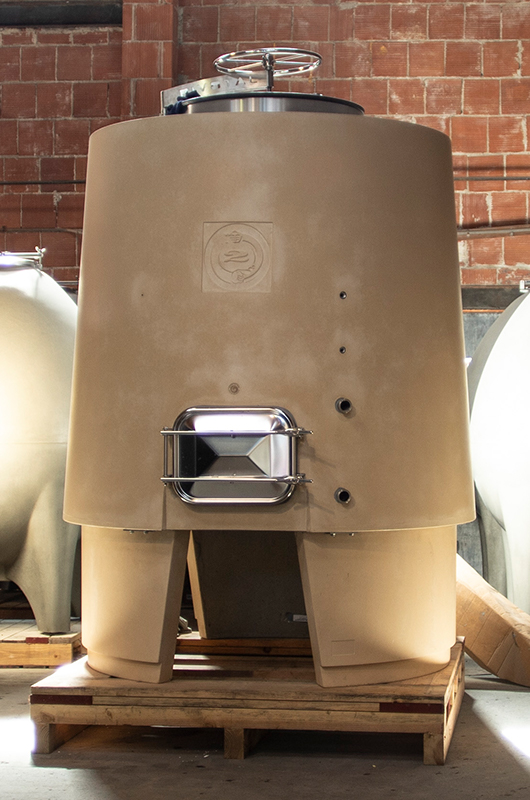 Advantages of micro-oxygenation
The porosity of our tanks allows the micro-oxygenation of the wine, enhancing the sensation in the mouth and giving rise to more buttery and complex wines.
Total customization of our concrete wine tanks
Total customization of our CONICAL tank for maximum comfort. You can choose from a wide range of accessories to improve its functionality.
Homogeneity and uniformity of each concrete tank
The chosen colour is not applied superficially like paint but in mass in the mixture. We can guarantee homogeneity and uniformity in each product and avoid aesthetic damage due to deterioration.
An embedded cooling system as an optional detail
Our cooling system can be embedded in the walls of the tank. This customization makes it more practical and safe to manipulate since we eliminate the risk of wine contamination.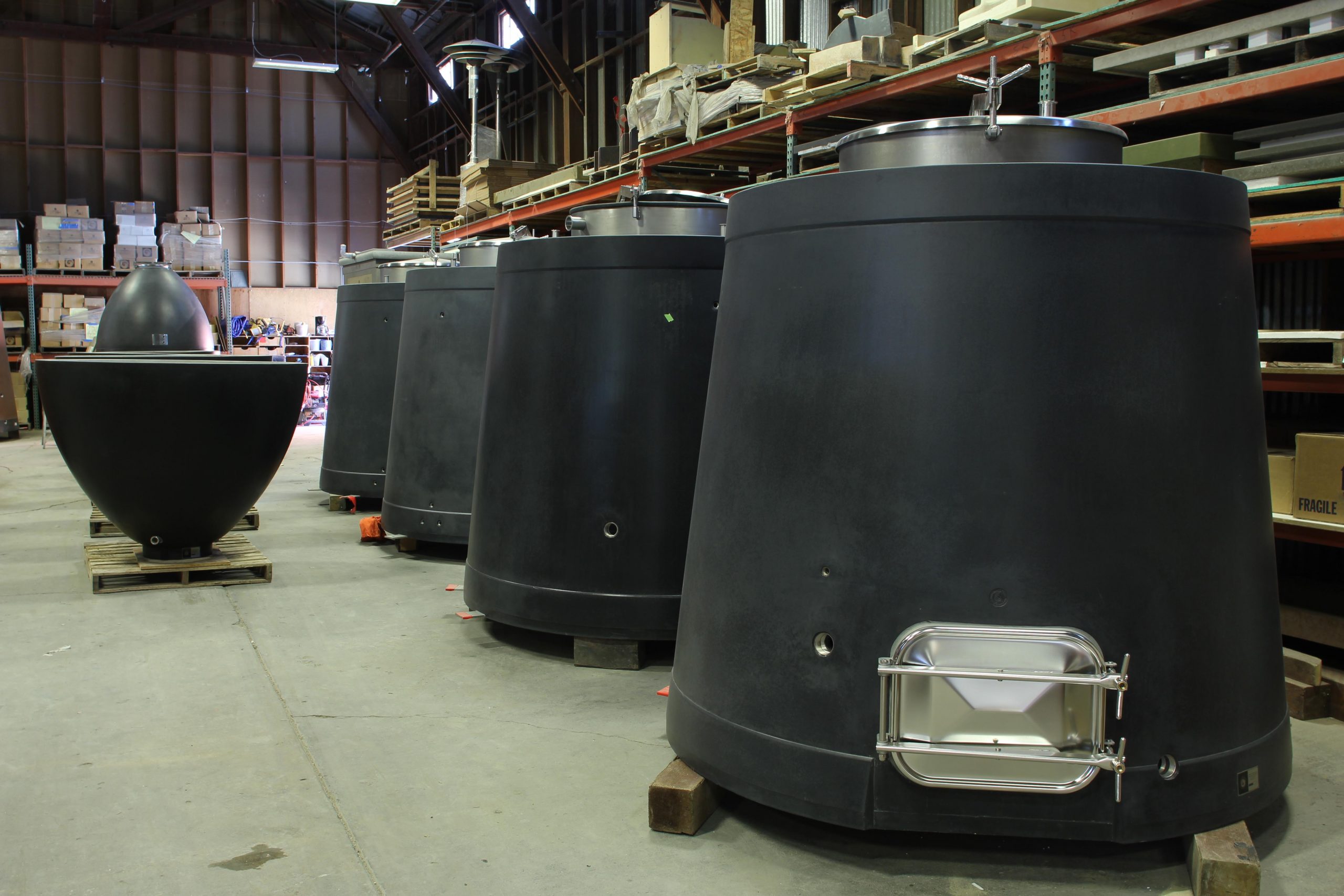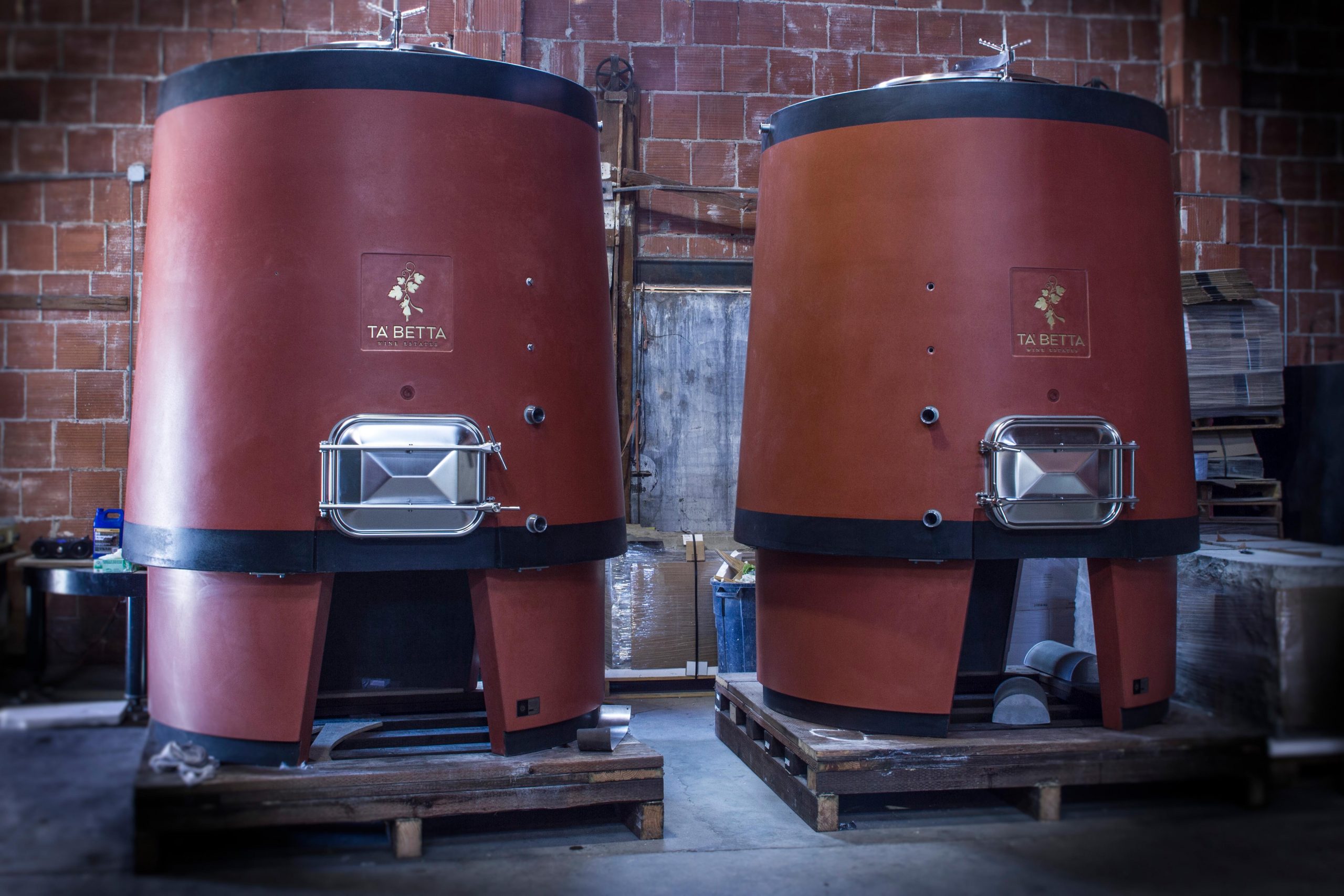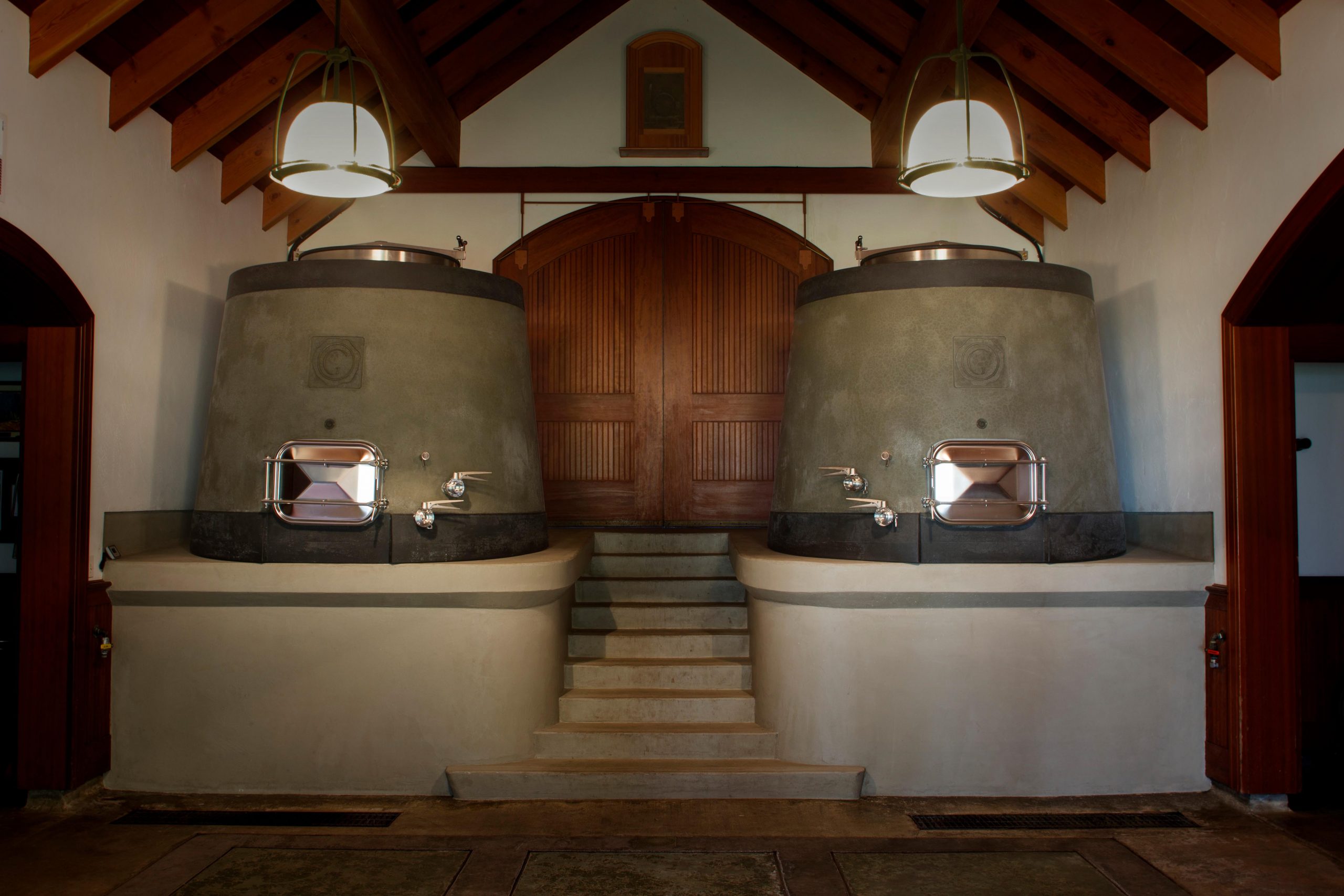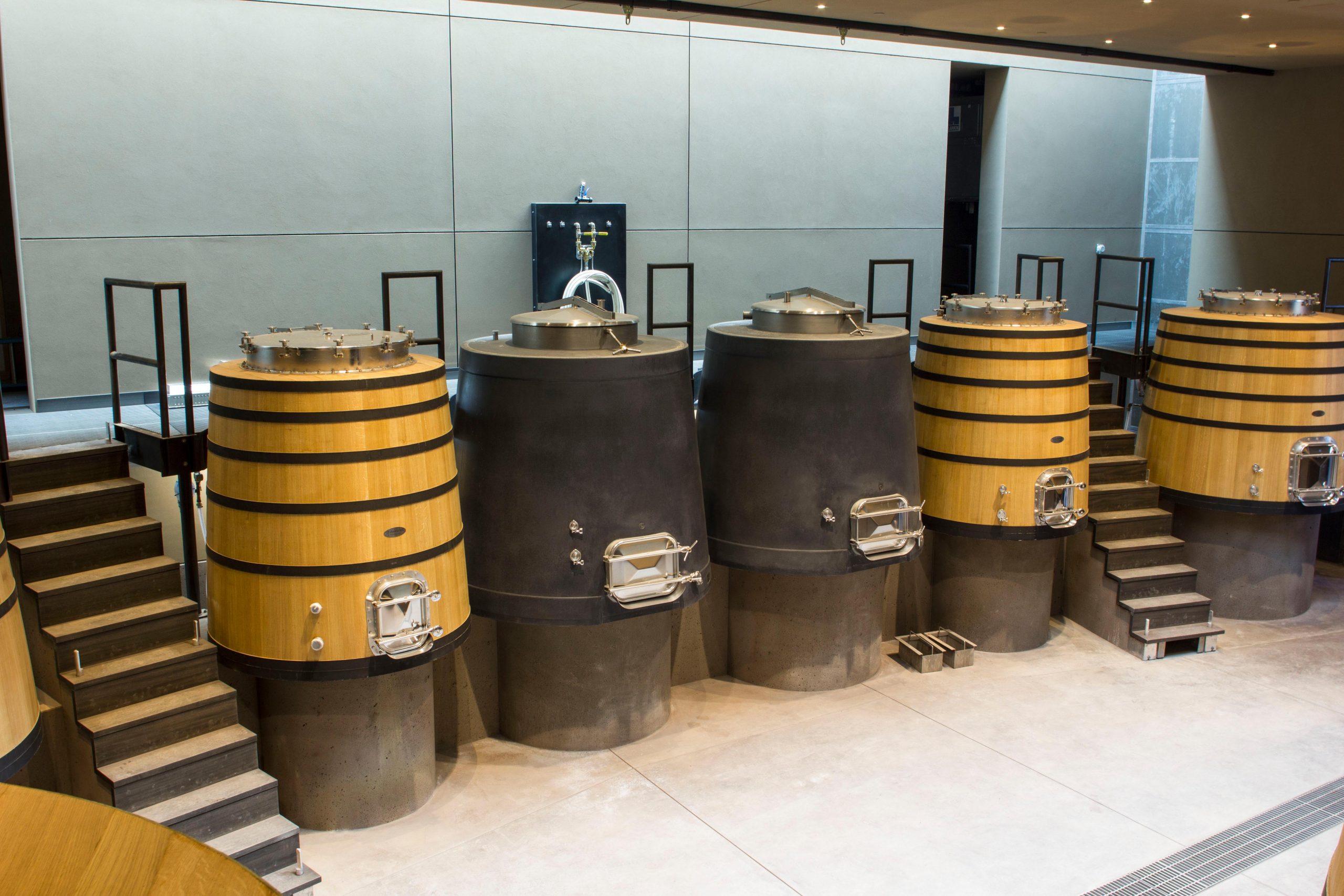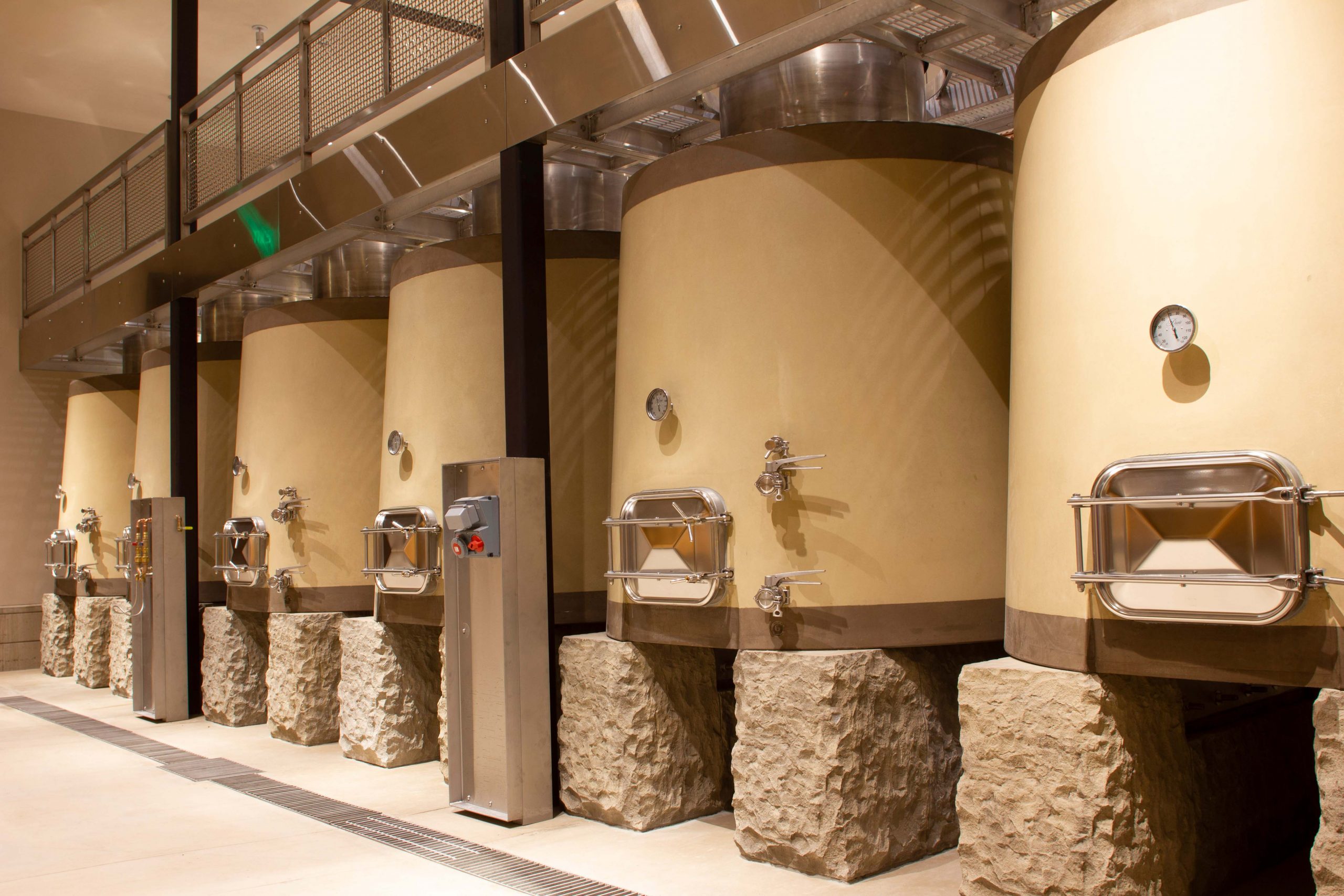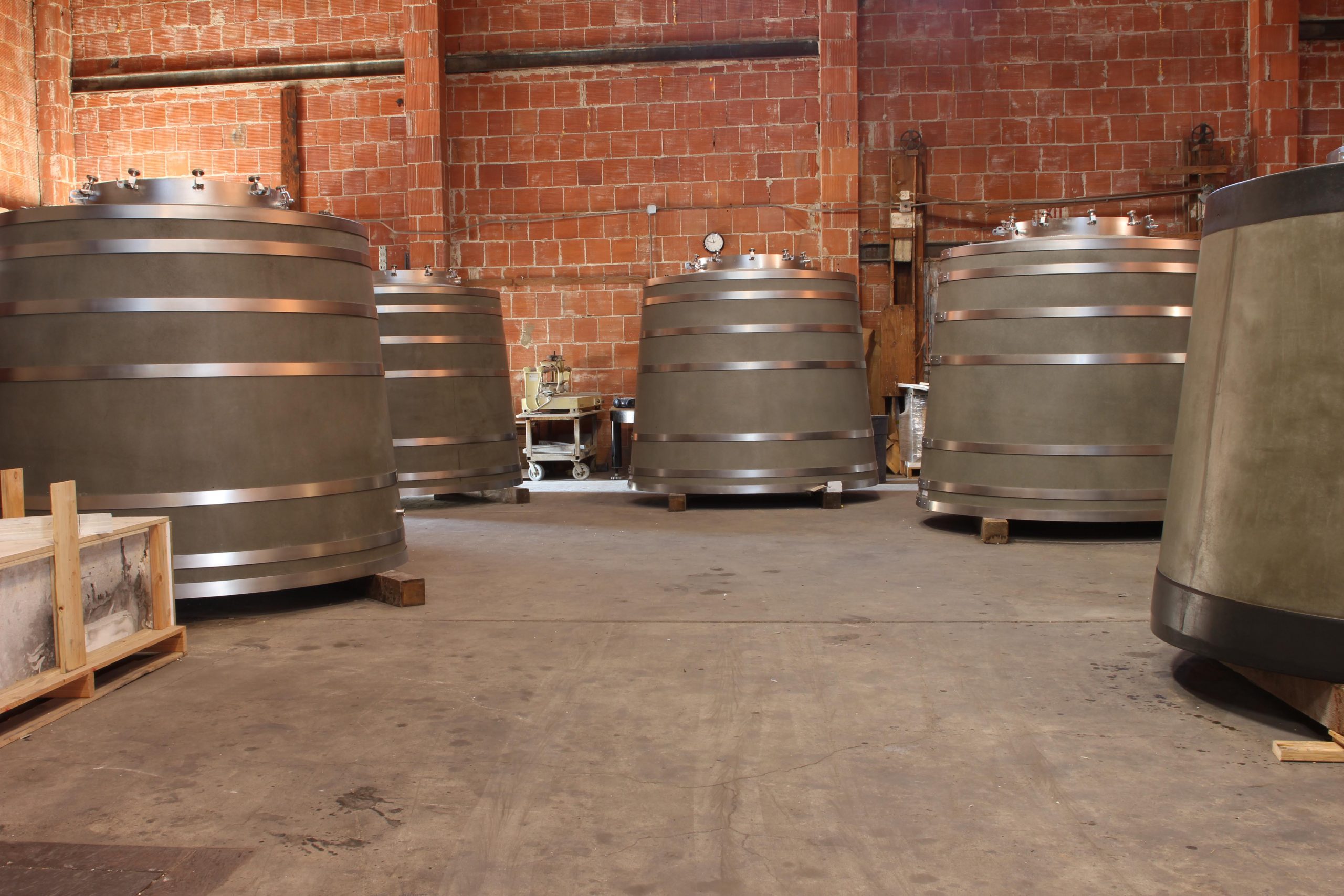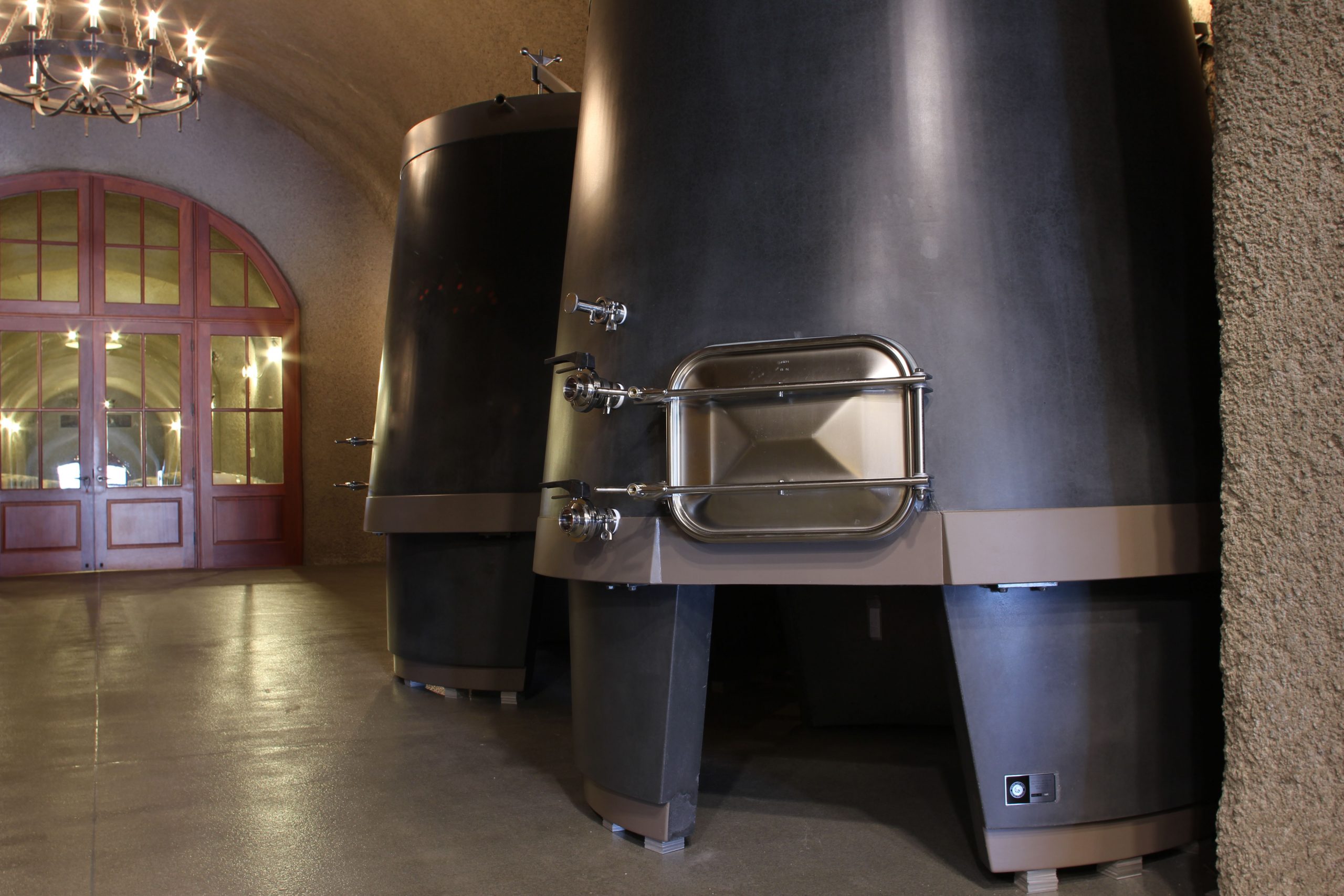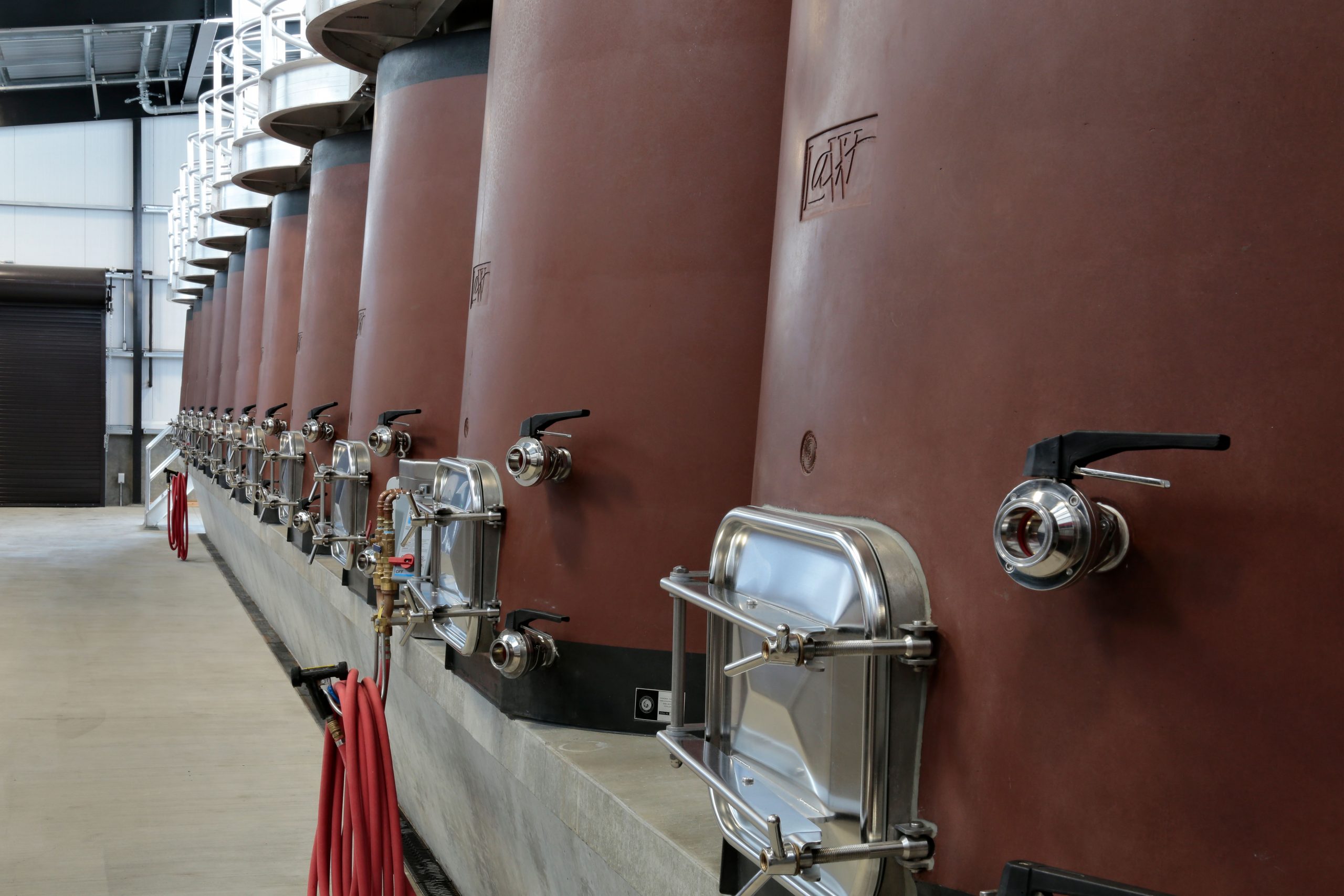 The Sonoma by SAS concrete wine tanks are an excellent investment
Concrete is a resistant and sustainable material, which, with our double-layer manufacturing, makes our tanks the best investment.
10-year anti-cracks guarantee
The robustness of our tanks, thanks to their double-layer structure, makes them a more durable option. For this reason, we offer a ten-year guarantee against cracks and leaks on all our concrete tanks.
Maximize savings
Its thermal inertia prevents sudden changes in temperature, which provides energy savings. In addition, it requires less work dedicated to supervision and replacement.
Why does the terroir stand out with our tanks?
Concrete is a neutral material, which allows expressing the characteristics and typicity of the terroir. With our concrete tanks, the fruit is enhanced, and the wine is supported to express its authentic terroir.