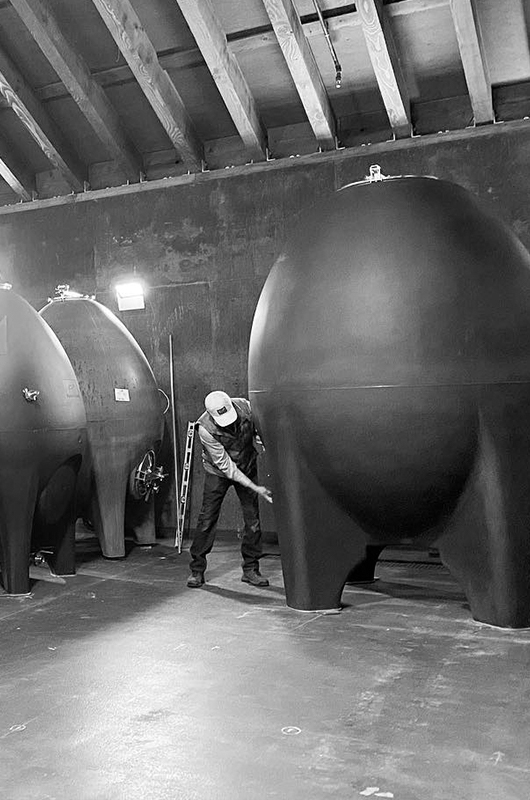 38hl Concrete wine tank.
SUPEREGG
Its ovoid shape provides a larger contact surface for the wine with its lees, reducing bâtonnage operations and saving work time in the cellar.
More contact with the wine
Its ovoid shape provides a larger contact surface for the wine with its lees, reducing bâtonnage operations and saving work time in the cellar.
An XXL format
A Supersized oval concrete tank manufactured with all the customization options of our brand.
Unique and exclusive in volume and shape
Maximum aroma and color: Its form helps to keep the hat submerged, achieving intense macerations, maximum aroma and color of the grape.
It has been designed for clients who are looking for larger volume concrete tanks that have all the benefits of concrete, and the advantages that certain shapes give them.
SuperEgg: a different and unique concrete tank

Perfect format
Its ovoid design is perfect for both fermentation and aging wines.

Permanent movement
Due to its geometry, the wine can circulate freely keeping the lees in suspension, thus avoiding oxidation.

Embedded Glycol Heating
Our cooling system can be embedded in the walls of the tank. This customization makes it more practical and safe to manipulate.

Adjustable Support System
Easy placement of our Amphora, thanks to our Adjustable Support System that ensures perfect levelling without effort.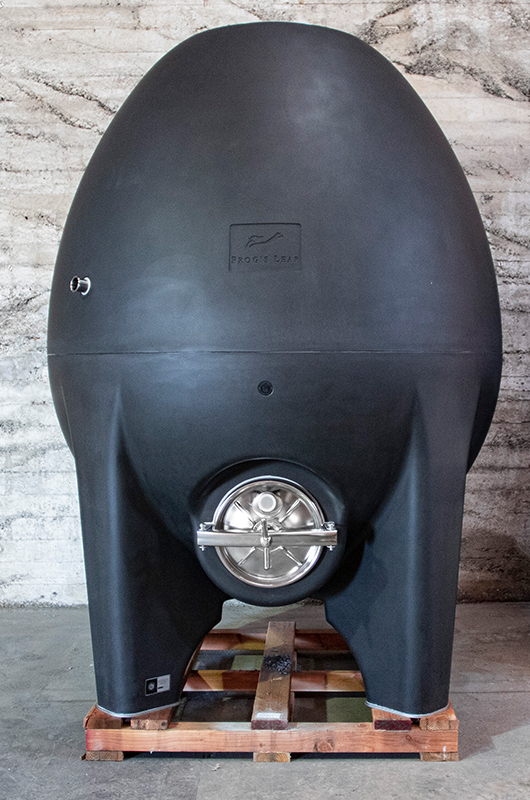 Total customization of our concrete wine tanks
Total customization of our SUPEREGG tank for maximum comfort. You can choose from a wide range of accessories to improve its functionality.
Homogeneity and uniformity of each concrete tank
The chosen colour is not applied superficially like paint but in mass in the mixture. We can guarantee homogeneity and uniformity in each product and avoid aesthetic damage due to deterioration.
Unique fitting system for INOX accessories
The fitting of the accessories is done without screws. This detail gives better reliability and durability to our concrete tanks. We also use top-quality accessories in all our wine tanks.
The Sonoma by SAS concrete wine tanks are an excellent investment
Concrete is a resistant and sustainable material, which, with our double-layer manufacturing, makes our tanks the best investment.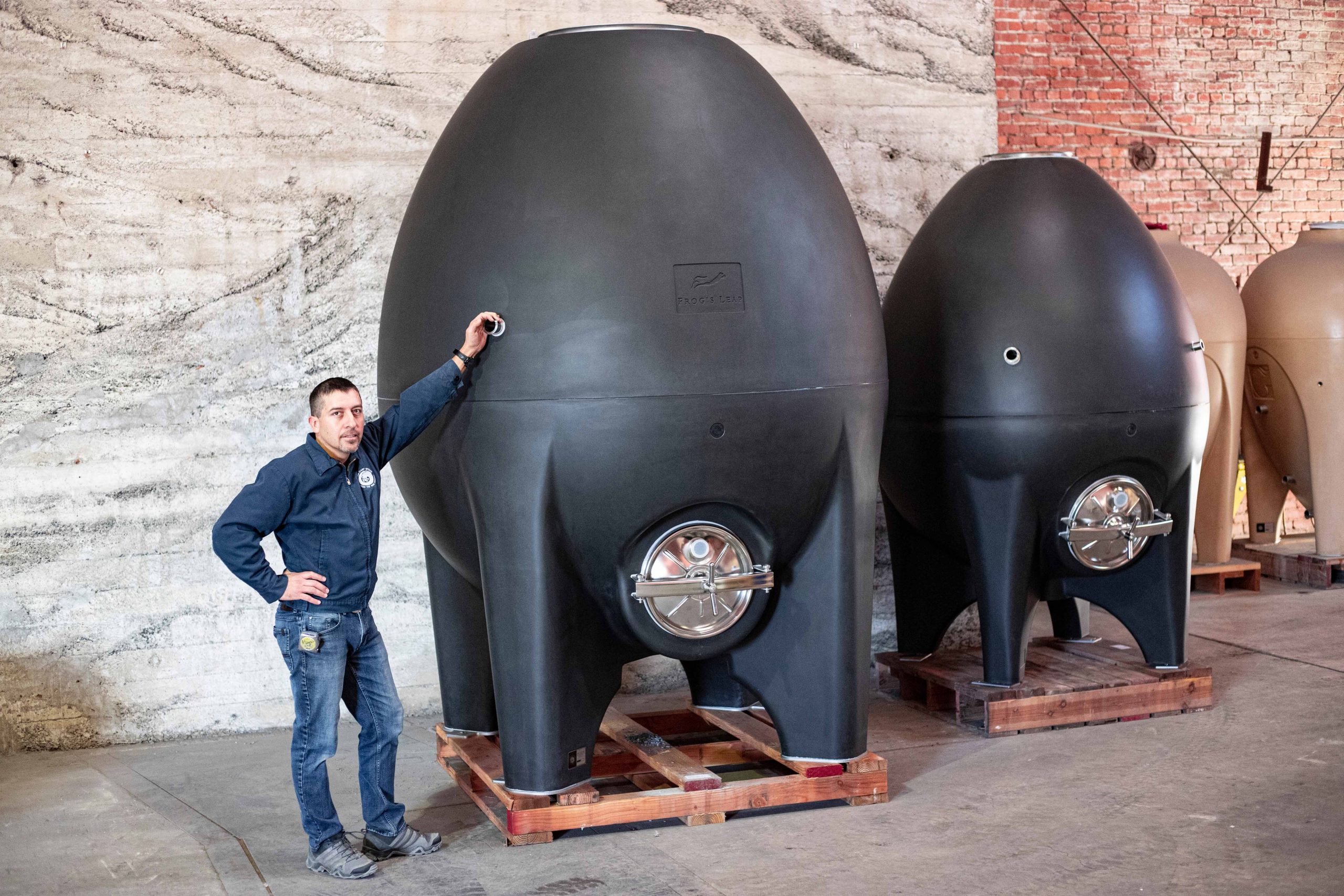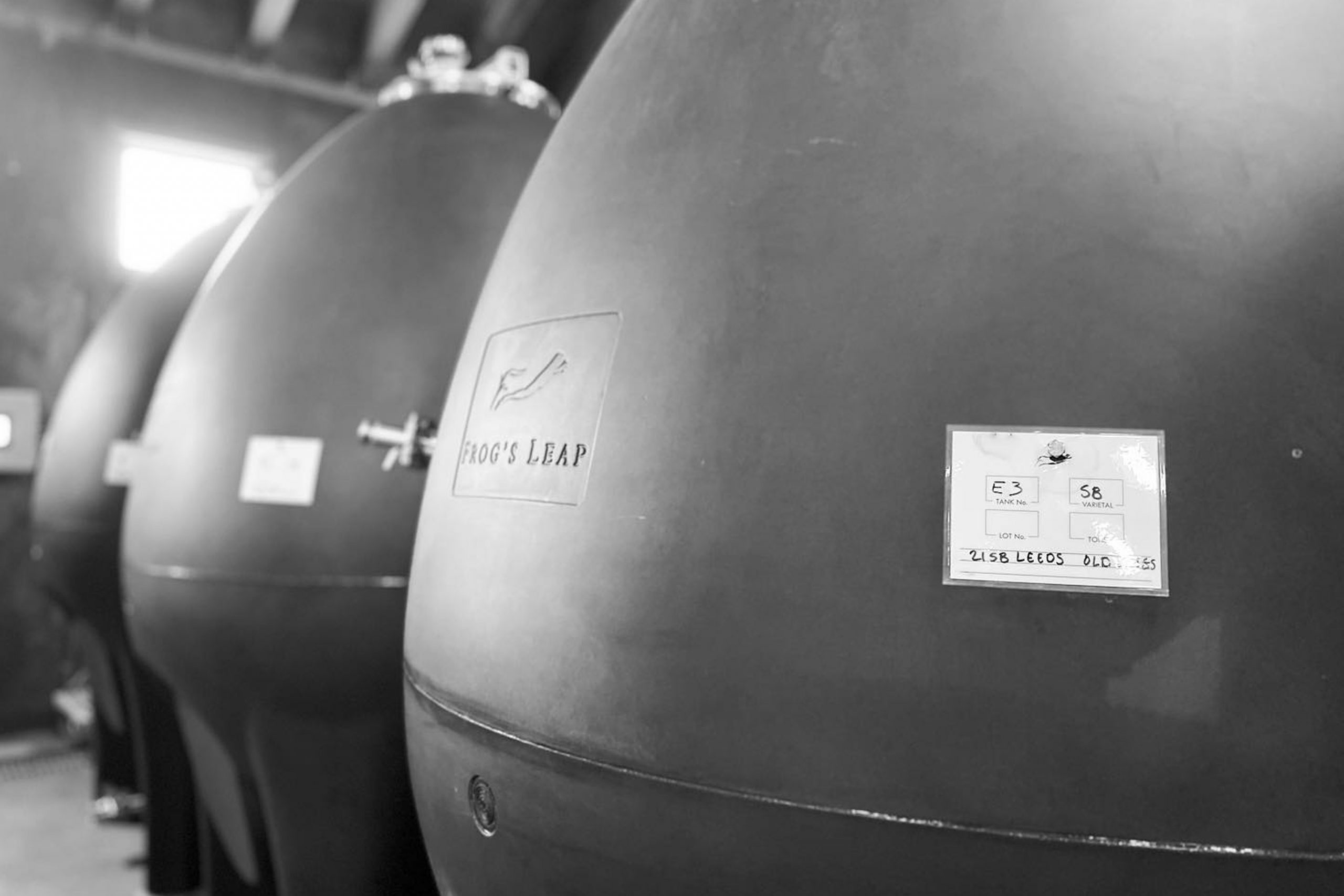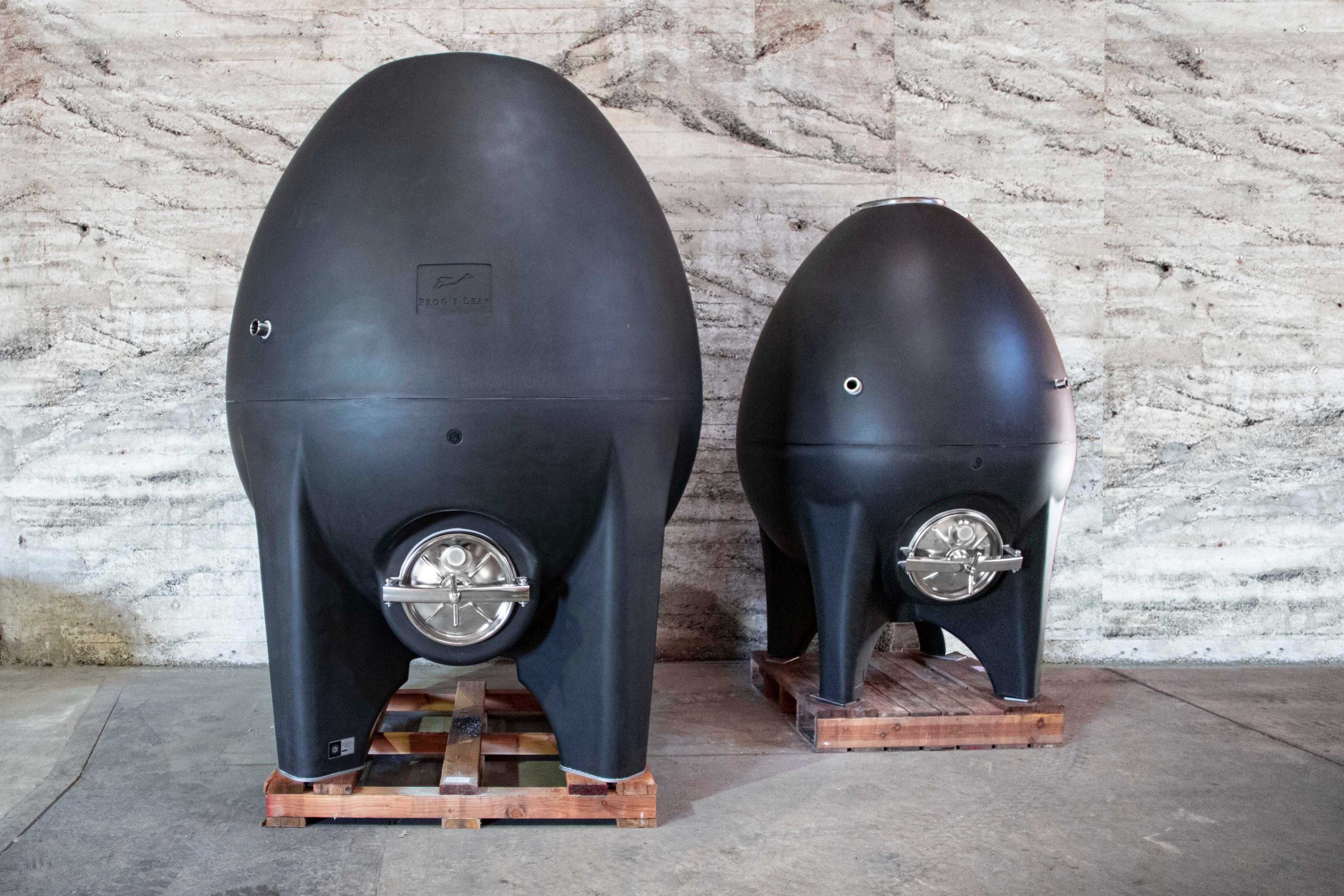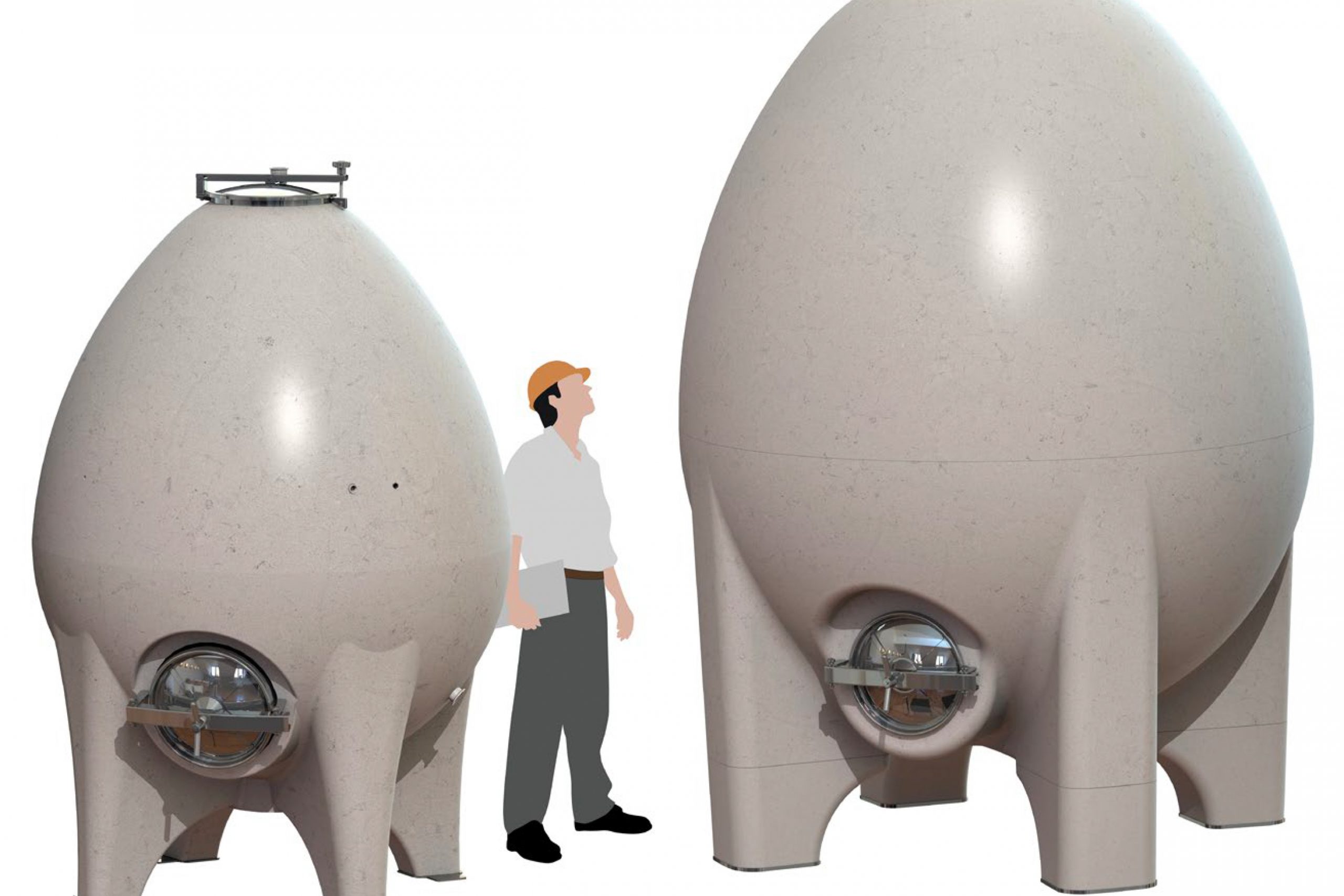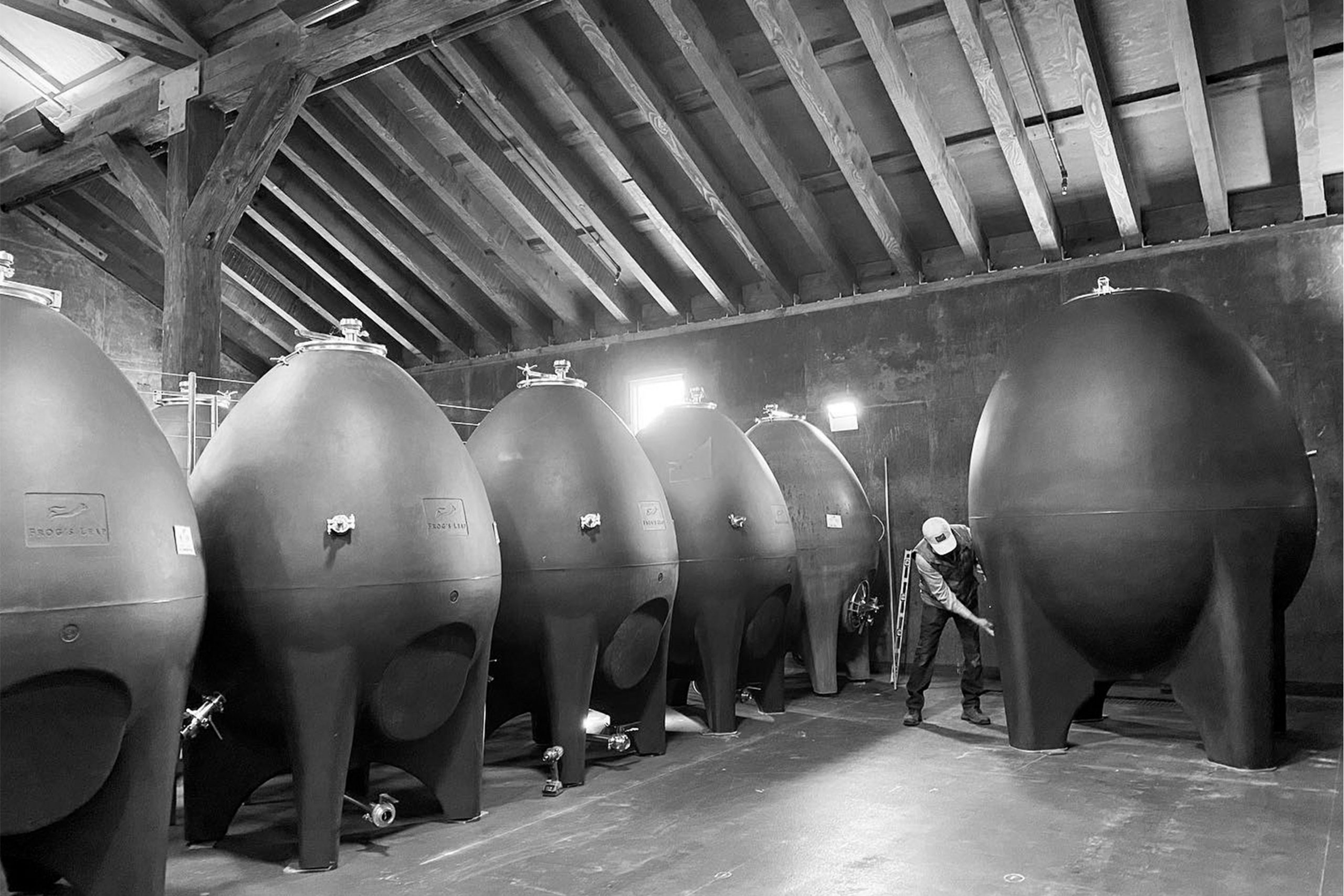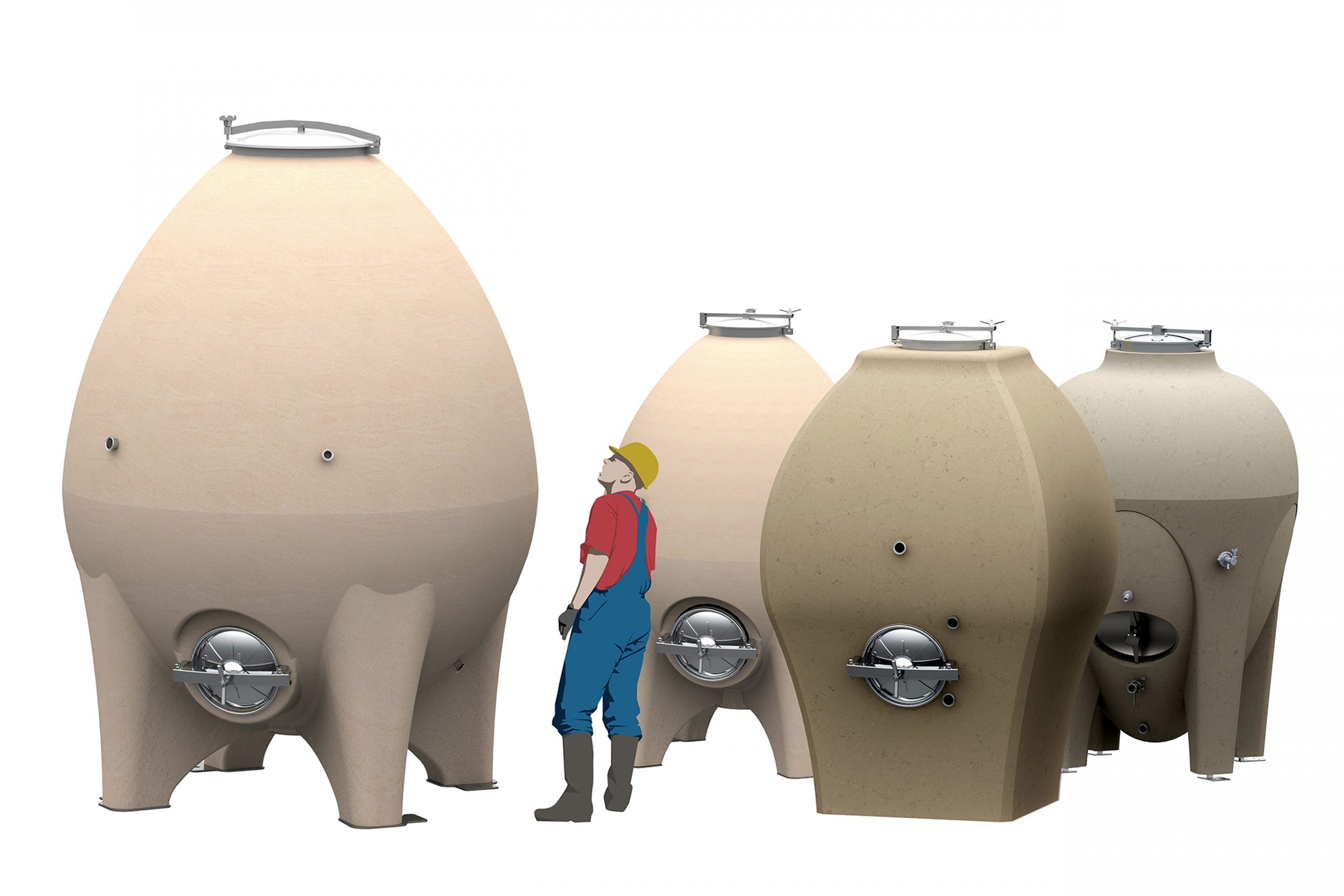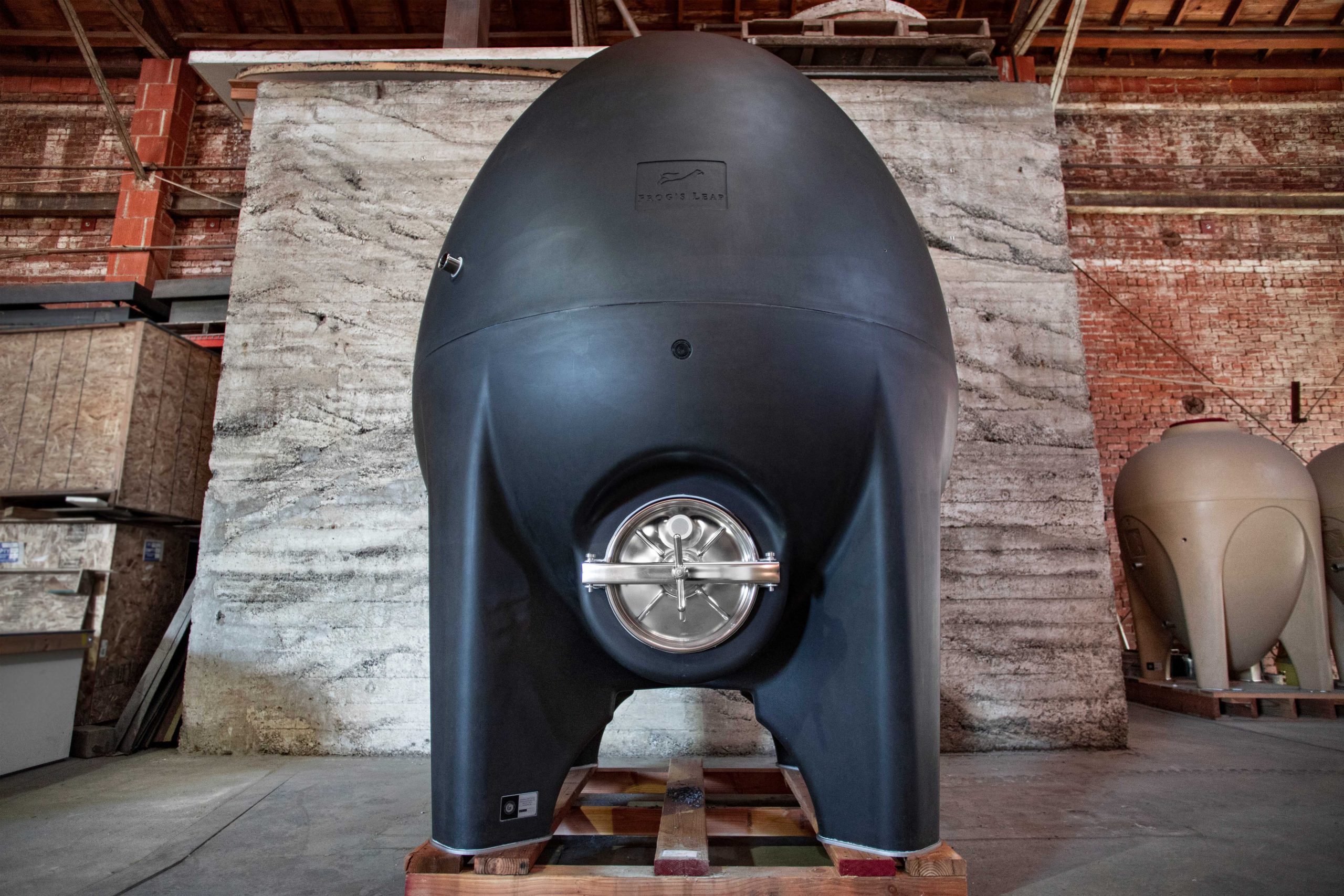 Why does the terroir stand out?
Concrete is a neutral material that expresses the characteristics and typicity of the terroir. The fruit is enhanced with our concrete tanks, and the wine can fully express its authentic terroir.
Facilitates
the tasks in the cellar
Thanks to its internal finish you will invest less time and water in cleaning tasks.
Maximize savings
Its thermal inertia prevents sudden changes in temperature, which provides energy savings. In addition, it requires less work dedicated to supervision and replacement.
10-year anti-cracks guarantee
The robustness of our tanks, thanks to their double-layer structure, makes them a more durable option. For this reason, we offer a ten-year guarantee against cracks and leaks on all our concrete tanks.