Come check out our SuperEgg tank!
We're at SIMEI in Milan and VINITECH in Bordeaux. Where will we see you?
It'll be a wonderful opportunity to give all those in attendance a rundown of the advantages of acquiring a Sonoma by SAS concrete tank. What's more, it comes with a 10-year anti-crack warranty! Come and see and touch our range for yourself and, if you're up for it, climb inside 3 of the 8 models we have in our catalogue that adapt to any winery, no matter the size.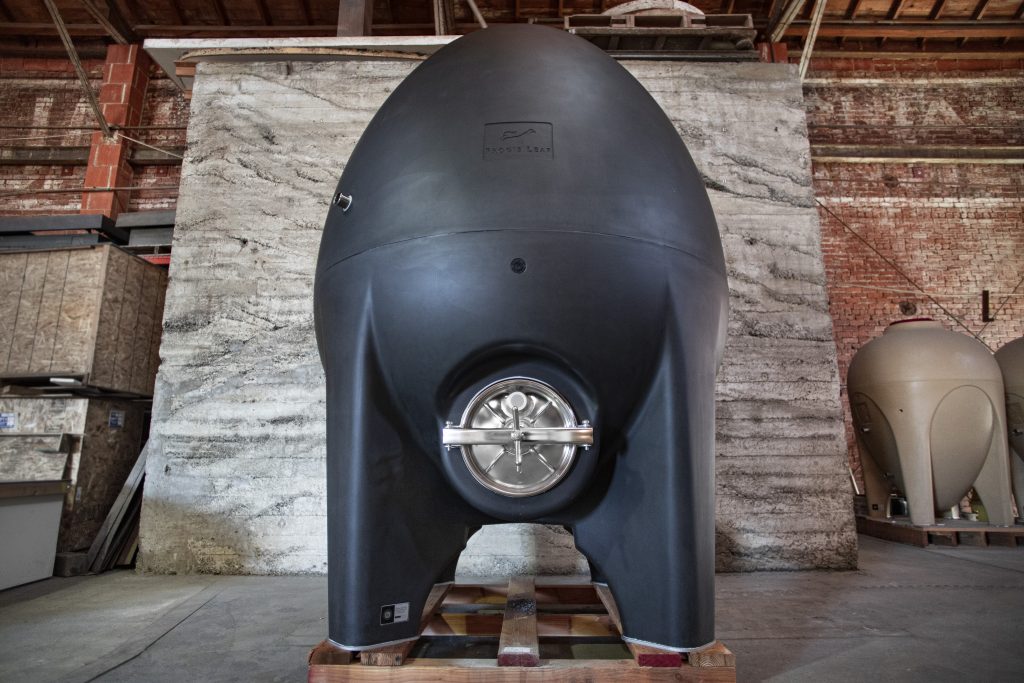 38hl Concrete wine tank.(fuente Sonoma by SAS)
At these two fairs, we'll showcase the 38 hl oval-shaped SuperEGG concrete tank. This is currently the largest tank of its kind on the market. Its oval shape provides more surface area for the wine to come into contact with the lees, cutting down on bâtonnage (stirring) and saving you time in your winery.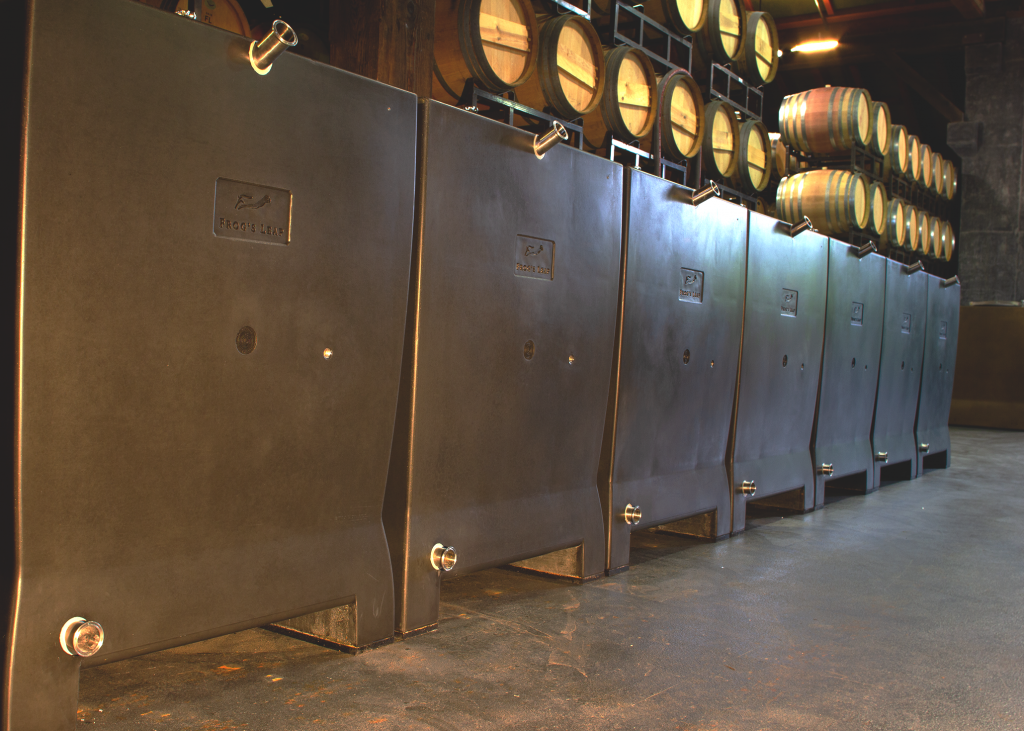 9 hl NuBarrel tanks stacked in cellar (source Sonoma by SAS)
We will also be exhibiting our perfect model for small-scale winemaking: the NuBarrel. This is a small 9 hl tank that is perfect for micro vinifications. It is easy to set up, handle, and clean.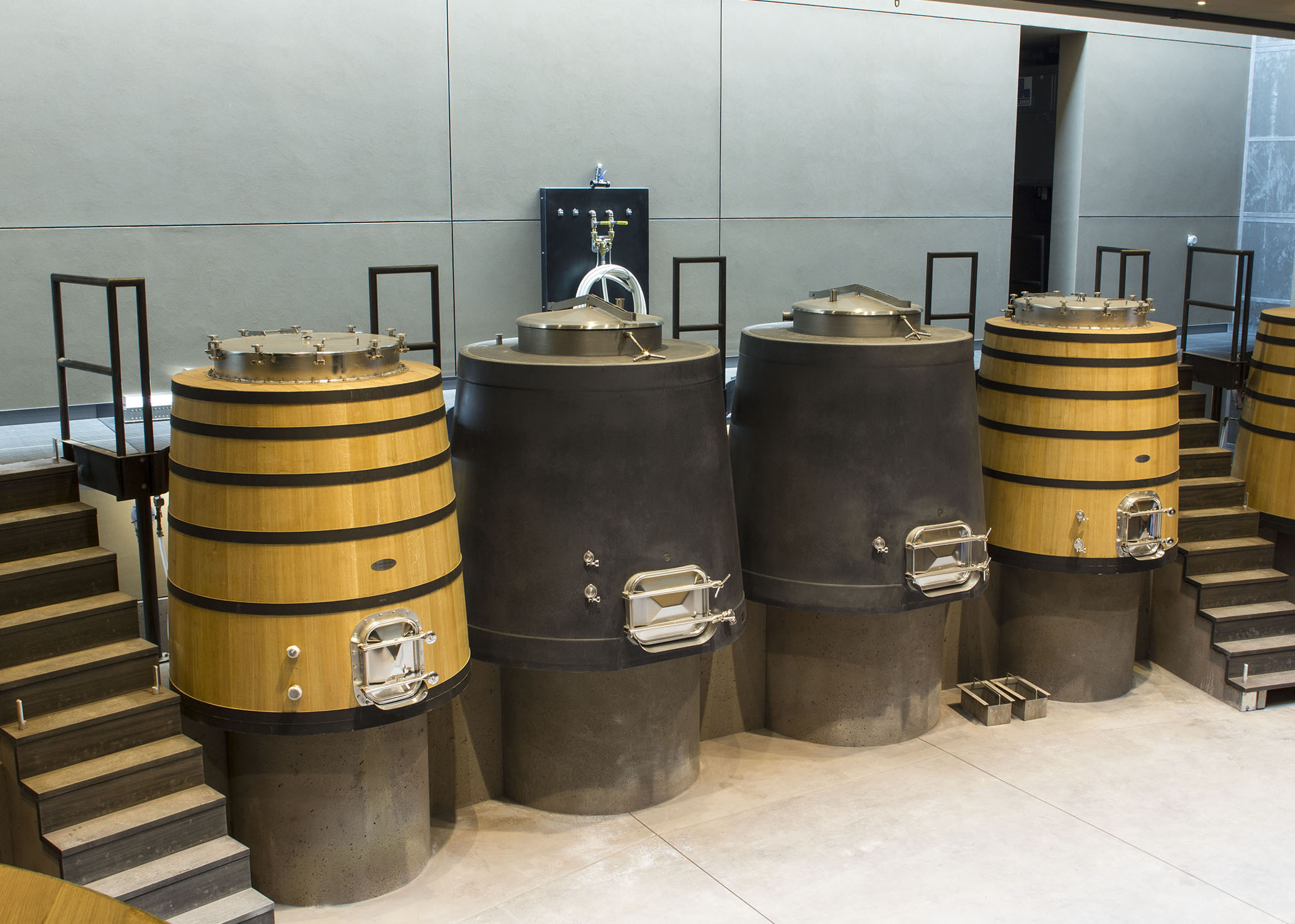 Conical tanks placed in the cellar together with wooden barrels (source: Sonoma by SAS).
And last but not least, the 38 hl truncated cone-shaped Conical tank, making it the perfect concrete tank for délestage (a fermentation and maceration technique). Its shape means it is suitable for fermenting red wines, as the liquid permeates the cork, facilitating breakage and intensifying maceration.
Discover the quality, aesthetics, customisation options and everything else about the Sonoma by SAS wine tanks and why getting your hands on one for your winery is the best investment you could make.